MG 1/100 NARRATIVE GUNDAM C-PACKS Ver.Ka Full disclosure in December 2023!
Full disclosure in December 2023!
Message from Hajime Katoki
Since Narrative Gundam is the protagonist's unit of "Mobile Suit Gundam UC" side story, it was obvious that it would be equipped with Psycho Frame. However, Narrative Gundam appeared later than ν Gundam and Unicorn Gundam, and it is from side story. As a result of thinking about how to make the character stand out in such a position, two concepts were born: "Psycho Frame is appropriated from Unicorn Gundam" (It was born from the both aspects of making the settings add up and the specifications as a plastic model kit.) and "Core Block System equipped type MS" (Due to a desire to see and draw Core Fighter in this era.). From a model kit gimmick standpoint, these two points will be the key to this Ver.Ka. I feel that the best and latest gunpla technology has been put into both.
Hajime Katoki
MG Ver.Ka
What is MASTER GRADE Ver.Ka?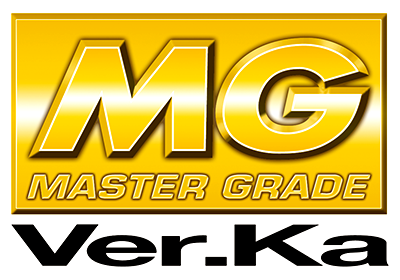 This is a Master Grade Brand managed by designer Hajime Katoki.
This is a Master Grade Brand managed by Hajime Katoki, who handles the concept designs for plastic model kits such as MG and HG kits. Hajime Katoki and the BANDAI SPIRITS Hobby Division have teamed up to take on new challenges while developing each kit. Hajime Katoki's supervision spans from elements such as the color of the plastic parts to the designs of the marking decals. The product photos, package illustrations, and instruction manual are also manufactured under the direction of Hajime Katoki.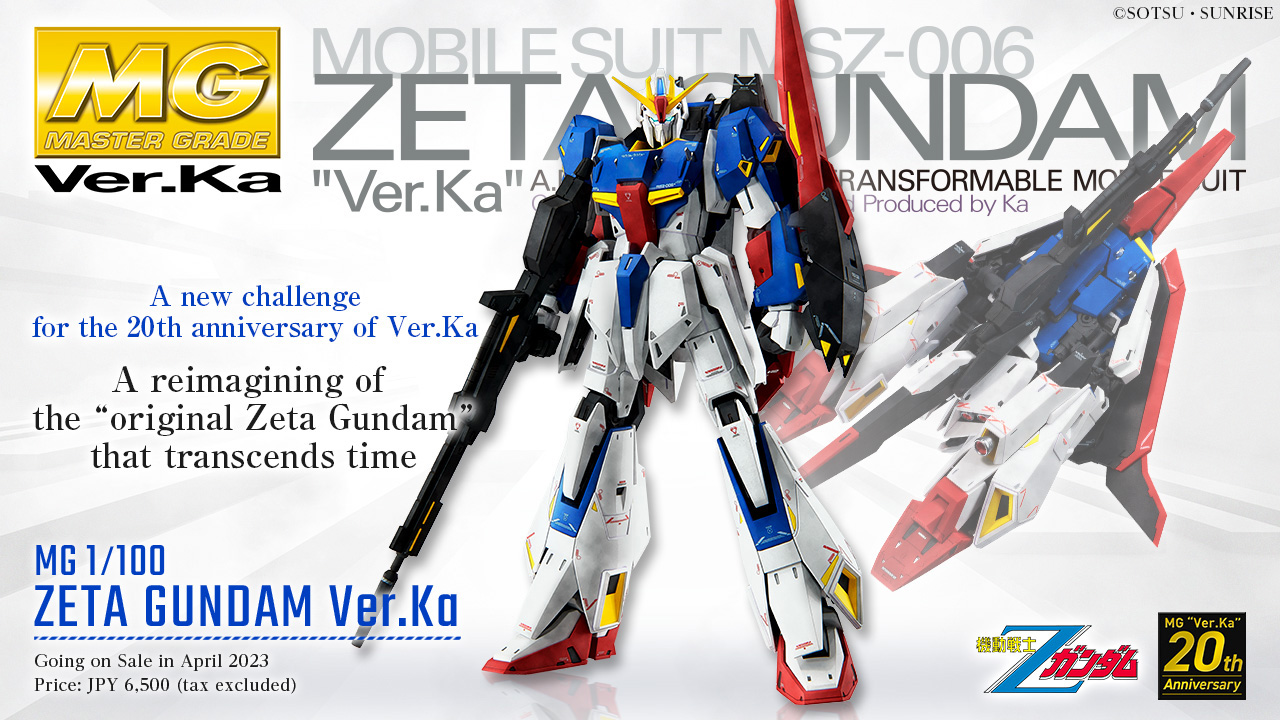 MG 1/100 ZETA GUNDAM Ver.Ka
©SOTSU・SUNRISE
*The images are for illustration purposes.
*The images are CG representations based on developmental design data.
*The logos and product specifications may change without notice.