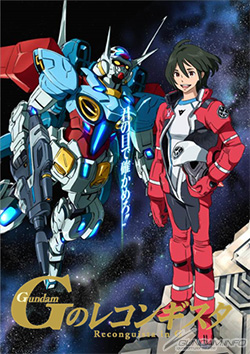 A special event to commemorate the finale of director Yoshiyuki Tomino's new Gundam series
Gundam Reconguista in G
will be held at Shinjuku Piccadilly in Tokyo on March 27th.
See episodes 24–26 with Director Tomino himself, and hear from a panel of staff and cast members!
Ticket details and guests will be announced at a later date. Stay tuned for details as they arrive!
Gundam Reconguista in G Finale: See the Conclusion with Director Tomino!
Location
Shinjuku Piccadilly
(3-15-15 Shinjuku-ku, Tokyo)
Date
March 27th, 2015
Planned program
- Episodes 24–26 screening
* Director Tomino will attend the screening,

- Cast and staff panel discussion
Le date riferite ai prodotti e ai servizi elencati saranno programmate in Giappone.
La programmazione varia in base ai distretti. Si prega di controllare i dettagli sul nostro sito ufficiale o presso il negozio più vicino.