4º aprile 2011
Delta Plus Joins the 'Mobile Suit Gundam Extreme Vs.' Battle on April 7th!
Not only can it transform into a Wave Rider, but it can call forth the Unicorn Gundam or a ReZEL! Plus, Extreme Gundam's funnel form 'Ignis Phase' is revealed! ▲ ▲ ▲ ■ ▲ ■ Type: Arcade game In operation: Currently Platform: System 357 Genre: Team Action (2v2) Players: 1-4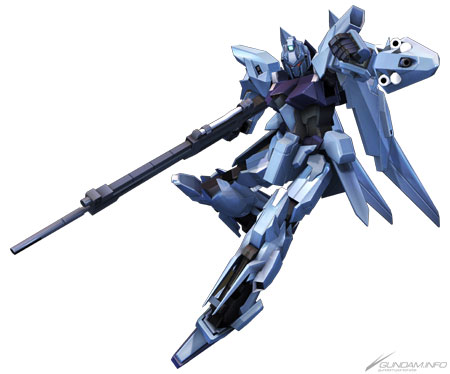 Mobile Suit Gundam Extreme Vs.

, now in arcades, receives its sixth online update unit, the Delta Plus, on April 7th!
The prototype transforming MS Delta Plus, appearing in Mobile Suit Gundam UC, embodies acrobatic action right down to its flight form's special crashing attack. Its charge attack calls forth the Unicorn Gundam to unleash a blistering hail of firepower, broadening its already-wide range of tactics. A cost of only 2000, an impressive finisher, and the capability to call down firepower from the back of Unicorn Gundam (Destroy Mode). Its pilot is Riddhe Marcenas.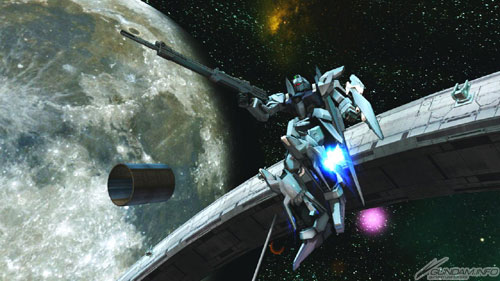 ▲ Its main weapon is its beam rifle.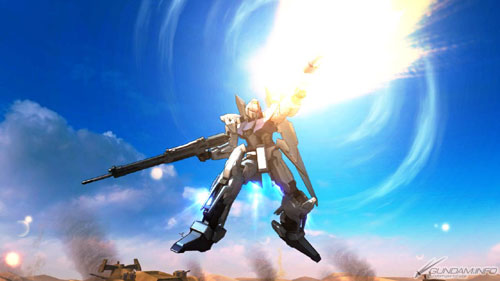 ▲ Its sub weapon is an attack with the dual grenade launchers mounted on its shield.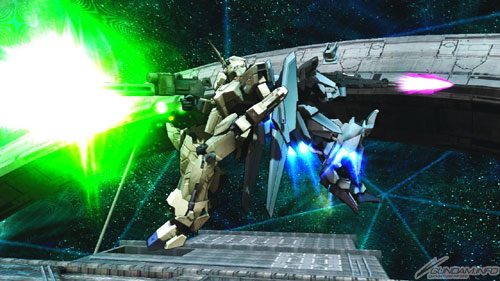 ▲ Its charge attack calls forth Unicorn Gundam (Destroy Mode).
▲ Its special ranged attack calls for a ReZEL.
▲ Its melee attack is the beam saber, of which it equips two.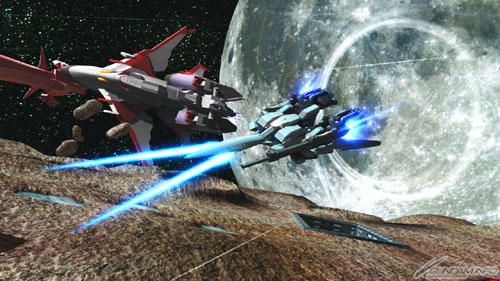 ▲ For its special melee attack, it transforms into a Wave Rider and crashes into the enemy!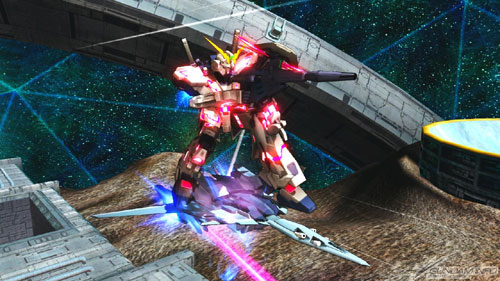 ▲ Its finishing attack is to transform into flight mode and fire from upon the Unicorn Gundam (Destroy Mode).
■
Extreme Gundam's third battle form revealed!
The CPU-controlled boss suit Extreme Gundam's third battle form has been
revealed.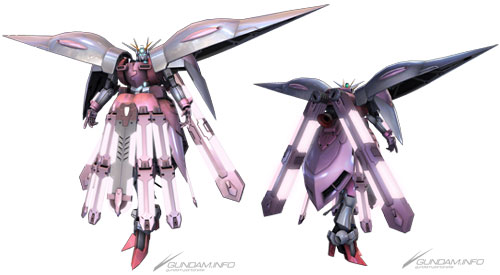 ▲ In the funnel-focused form 'Ignis Phase', it is capable of the following phantasmagoric attacks, which as the name Ignis implies will burn away all who oppose it.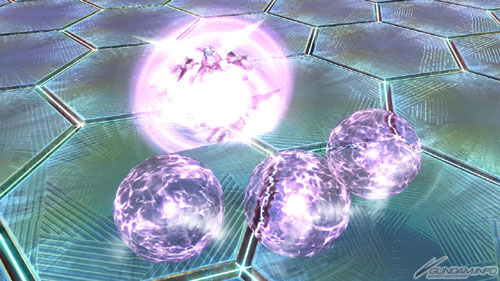 ▲ Fires three bullets which throw the struck suit out of control. The middle bullet is homing. When using multi-lockon, all targets are attacked at once.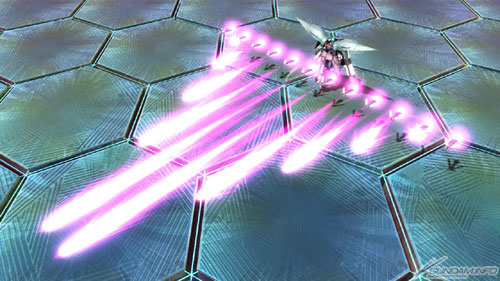 ▲ Mass fire of 12 funnels directly ahead. When multi-lockon is used, the funnels will be divided into two groups of six and attack at the same time.

▲ Release the funnels on its back to fire upon a target. After closing in, they will shoot while rotating around the target. Normally, eight funnels are launched; when using multi-lockon, four will attack each target.

▲ Spreads its funnels in an area around itself, where they rotate while firing, Two separate patterns.

▲ Forms its funnels into a spear and thrust forward, while causing a field of ice pillar-like energy to rise from the ground. There are two types of ice pillars, a slow spread or a quick line.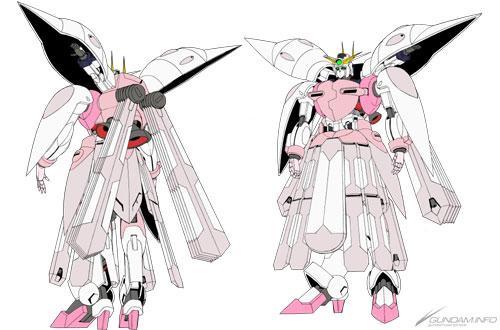 ▲ A design image by Kunio Okawara.
■
Suberoa Zinnerman as new player helper!
To commemorate the release of Mobile Suit Gundam UC Episode 3: The Ghost of Laplace on DVD and BD, its character Suberoa Zinnerman will appear to help new players out!
Can you look forward to a veteran's doughty advice?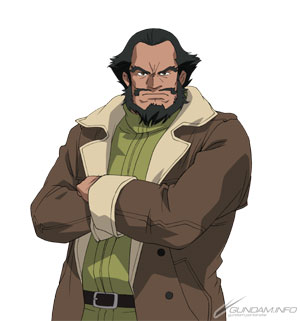 ▲ Suberoa Zinnerman
A Neo Zeon remnant. A doughty veteran with an aura of danger surrounding him. His subordinates call him 'Captain'.
■
Special IC Card on sale now! With bonus GP promotion!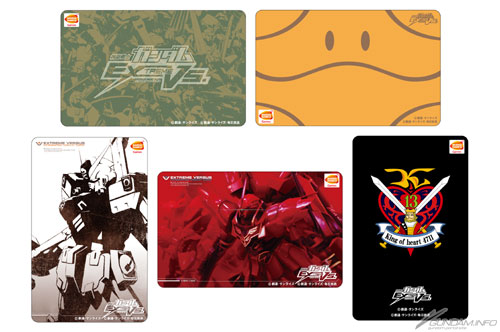 The limited-edition 'Special IC Cards (2011 Spring Ver.)' now available on
Gundam Vs. Mobile
are printed with an access code which, when input on the promotional page between April 7th and May 31st, grants the player an extra 10,000 GP. Fans will want to snap up all five designs for a total of 50,000 GP!
Campaign Period: April 7 (Thu) through May 31 (Tue)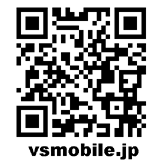 Access Gundam Vs. Mobile here!
Mobile Suit Gundam Extreme Vs.


Type: Arcade game
In operation: Currently
Platform: System 357
Genre : Team Action (2v2)
Players: 1 - 4
Abilita i cookie per visualizzare gli articoli raccomandati