6º ottobre 2011
Gree's Gundam Masters reaches a million users!
Gree's first Gundam social game reaches a million users in a month!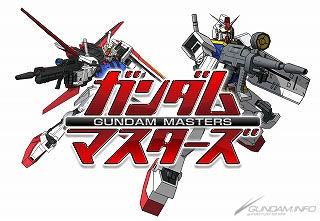 Gundam Masters, the social game developed by Namco Bandai Games in collaboration with Gree and released September 1st, reached a million users on October 3rd.
In this, Gree's first Mobile Suit Gundam game, players combine mobile suits, pilots, and battleships into squadrons, and complete 'Missions' and 'Patrols' in order to become the strongest Gundam Master as measured by collection, squadron composition, and sheer power.
Nearly real-life mobile suits fill the game's screen and players can scout out pilots during combat in the innovative new Android version released September 20th, attracting even more players.
Namco Bandai Games will continue to build on this success, establishing a platform for social gaming and continuing to offer social games created from well-honed content development skills.
Stay tuned for more fresh content on Gree this fall and into the future. To register, visit the following page.
▼ Registration URL
http://wpp.jp/bn_social_game/

Le date riferite ai prodotti e ai servizi elencati saranno programmate in Giappone.
La programmazione varia in base ai distretti. Si prega di controllare i dettagli sul nostro sito ufficiale o presso il negozio più vicino.