18º ottobre 2011
More info on Mobile Suit Gundam Extreme Vs.'s Trial Missions!
Not just mobile armors, but a swarm of mobile suits! Even amazing battleships!
This time, we bring you more info on the Trial Mission mode in Mobile Suit Gundam Extreme Vs., due out for the PS3® from Namco Bandai Games December 1st!
Let's look at the new info, including new playable units!
■
Characters give you your objectives and a ranking!
Each Trial Mission features a particular character, who will describe the mission and rank your efforts after completion.
To keep the player's spirits up, they'll give an inspiring speech before launch, and praise the player's efforts after the battle.
Sometime, the player even receives an award for their performance!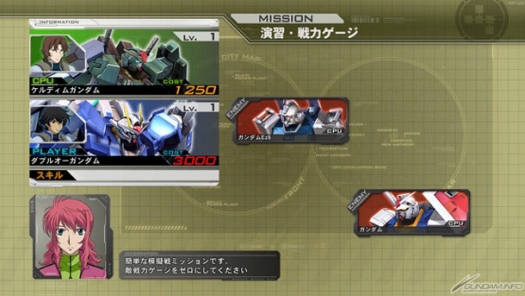 ▲ Mission characters include Gihren Zabi, Elpeo Ple, Katejina Roos, and Amuro Ray.
■
Huge MAs, swarms of MSes, even battleships! More and more Trial Mission mode units are announced!
A wide variety of huge bosses, battleships, and exclusive enemy mobile suits feature in Trial Missions. Let's run down a list!
<Huge bosses with massive destructive power>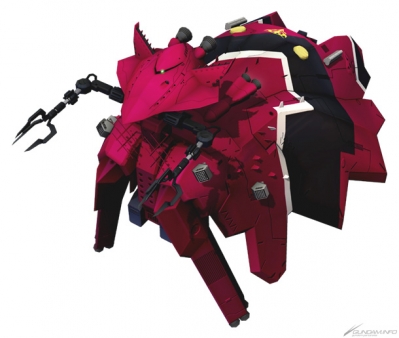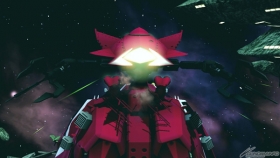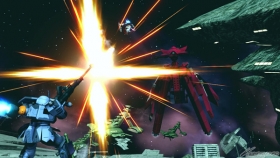 [Big Rang]
A Principality of Zeon experimental support mobile armor. It is designed to support front-line MSes, MAs, and mobile pods with ammunition, propellant, and emergency repairs. Its 'Skirt Shell', consisting of an armor booster and a resupply unit, is based on the MA Bigro.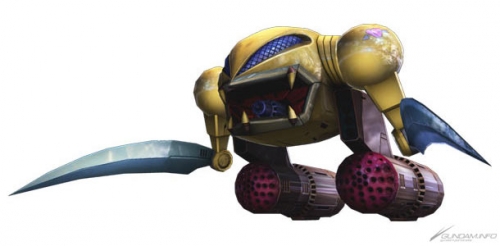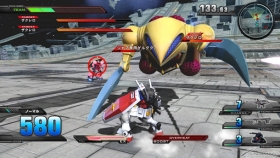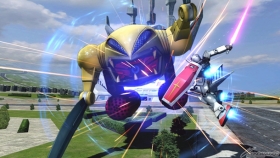 [Zakrello]
A Principality of Zeon experimental mobile armor. One of the first generation of MA testbeds, it was designed for high speed and high firepower. Equipped with a scattering mega particle cannon, compound optical sensors, and scythelike claws which support heat hawks, it definitely gives off the feel of a test unit.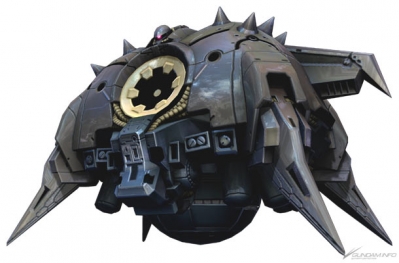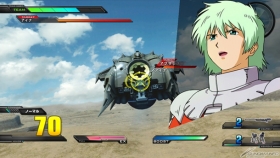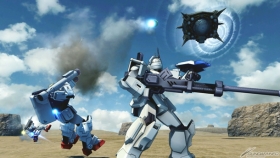 [Apsalus II]
A Principality of Zeon test siege mobile armor, planned for use in an assault on Jaburo. Intended to complete atmospheric reentry directly over Jaburo, it is equipped with a Minovsky Craft flight system and a mega particle cannon.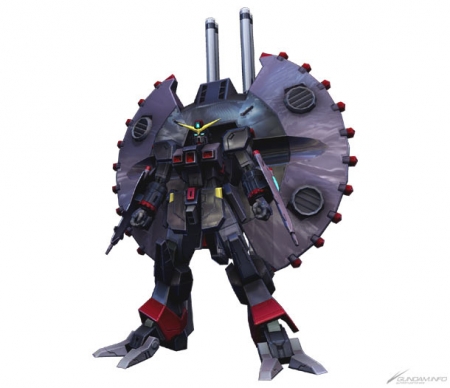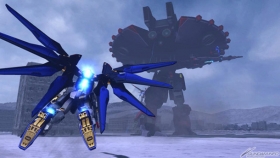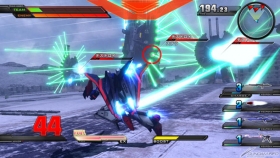 [Destroy Gundam]
A strategic assault platform operated by the Earth Alliance. Its Aufprall Dreizehn high-energy beam cannon and twenty Nefertem 503 plasma composite cannons give it blistering firepower, while its positron reflectors boost its defense.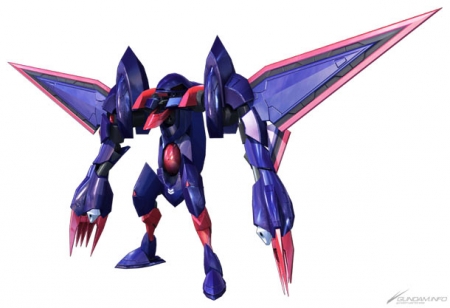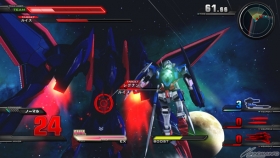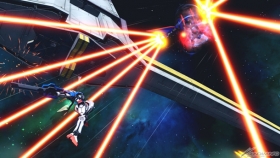 [Regnant]
An Innovator transforming MA also featured in Arcade Mode. A high-powered unit capable of taking on several mobile suits at once.
<Impressive battleships available as units!>
This time, battleships aren't just obstacles on the map, but actual units to support or take out! Their peerless firepower and dreadnought durability give rise to entirely new kinds of battles!
▼ Left to right: Archangel, Ptolemaios 2, Argama, Adrastea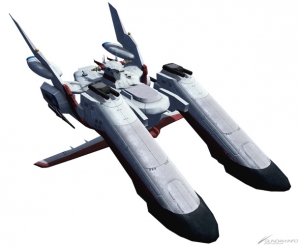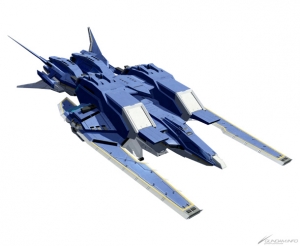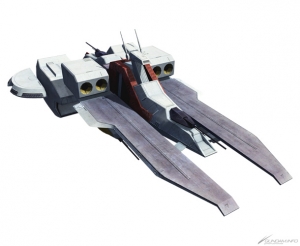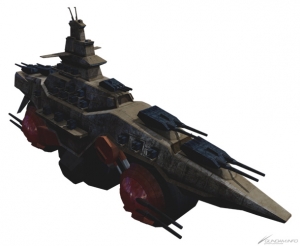 <Swarms of enemy mobile suits!>
The Trial Missions aren't just set pieces with bosses—there's armies of enemy mobile suits to carve through, too! Missions aren't just 2-on-2 anymore, but feature one-on-many fights and battles taken straight from the anime!
The enemies won't be outdone by the playable units either!
▼ Left to right: Over Flag, GN-X, Ahead, Dark Army, Serpent, Gedlav, Gundam Mk-II, Rick Dias, Asshimar, Zaku II, Dom, GM, Ball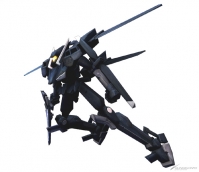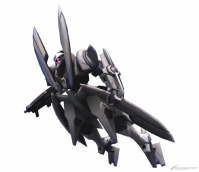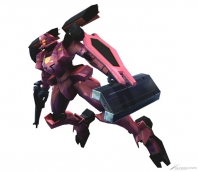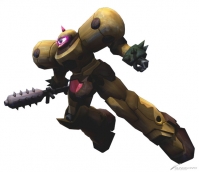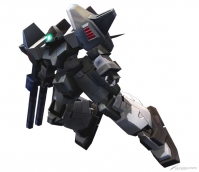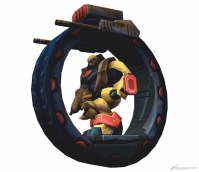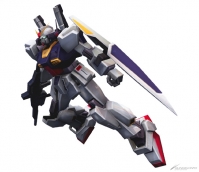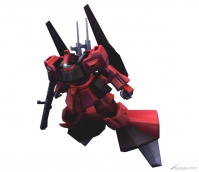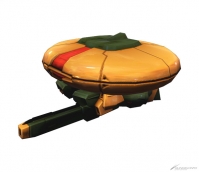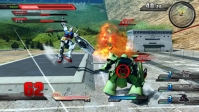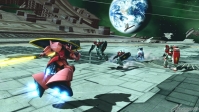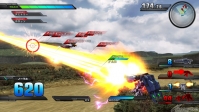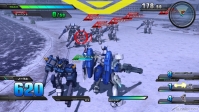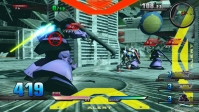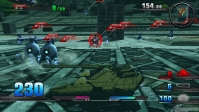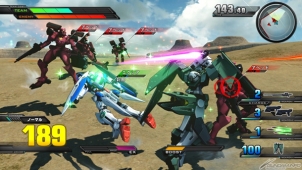 ■
More playable units!
▼
Gundam Astray Red Frame
(Cost: 2000)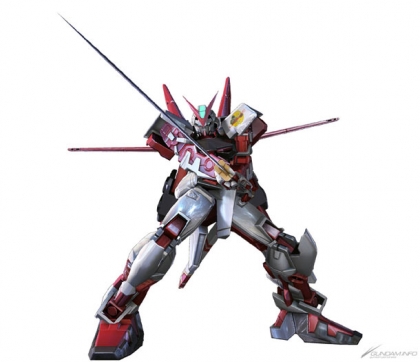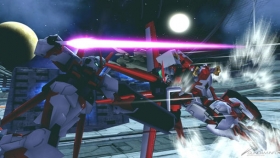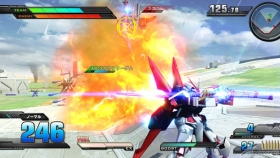 ▼
00 Gundam
(Cost: 3000)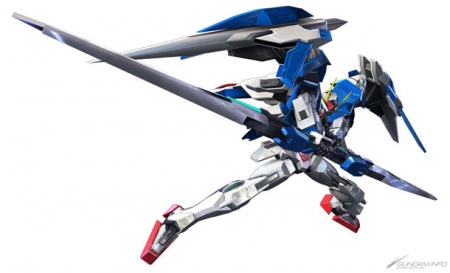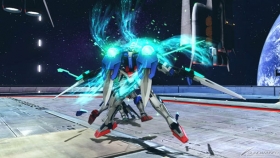 ▼
Susanowo
(Cost: 2000)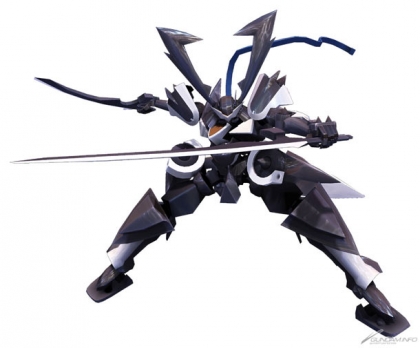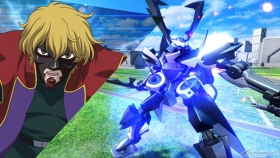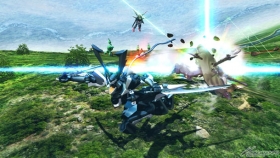 ▼
Cherudim Gundam
(Cost: 2500)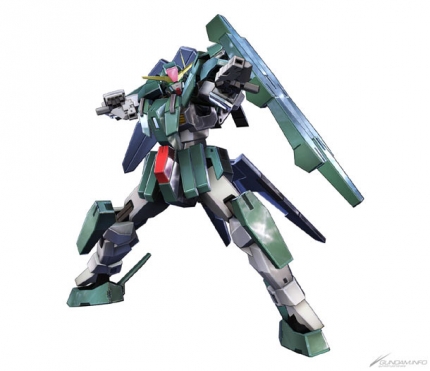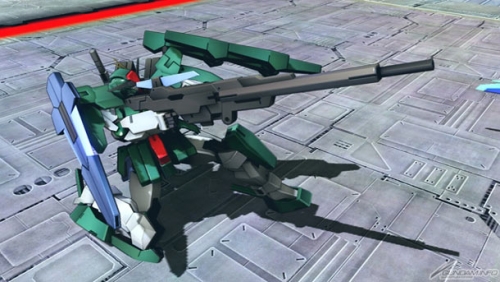 ▼
Gundam Exia
(Cost: 2000)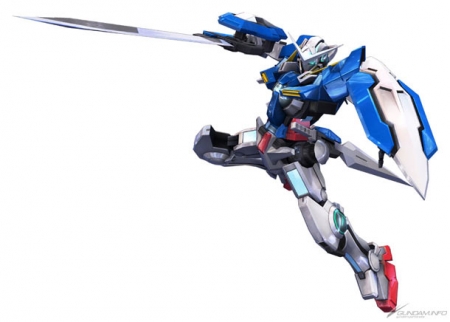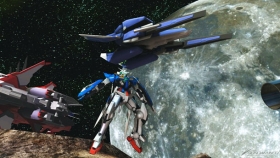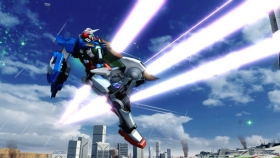 ▼
Wing Gundam Zero (EW)
(Cost: 3000)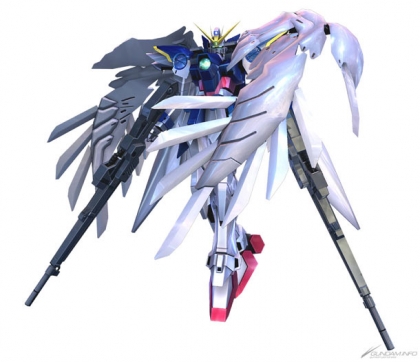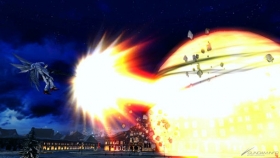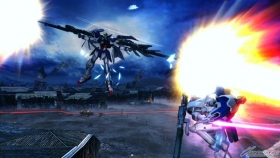 ▼
Tallgeese III
(Cost: 2500)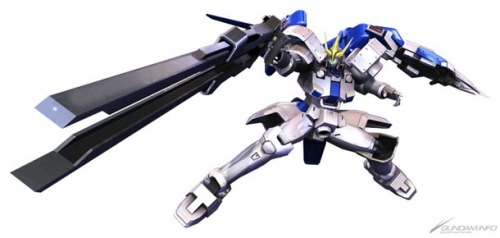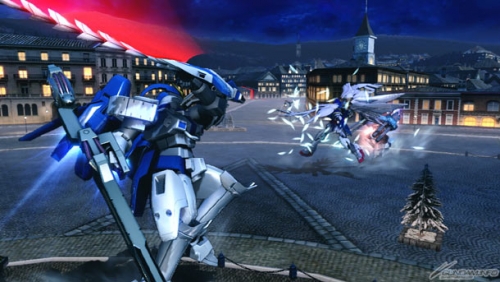 ▼
Gundam Deathscythe H (EW)
(Cost: 2500)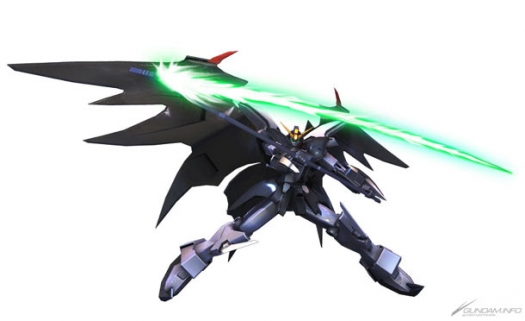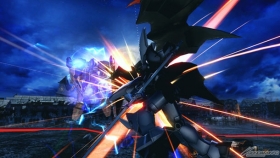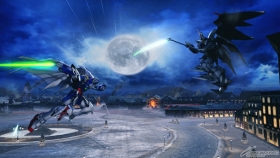 ▼
Gundam Heavyarms Custom (EW)
(Cost: 2000)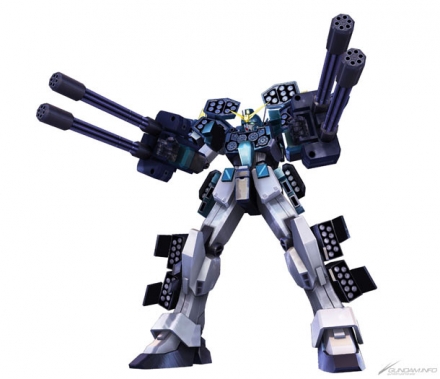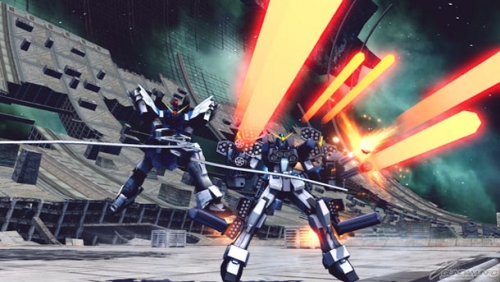 ▼
V2 Gundam
(Cost: 3000)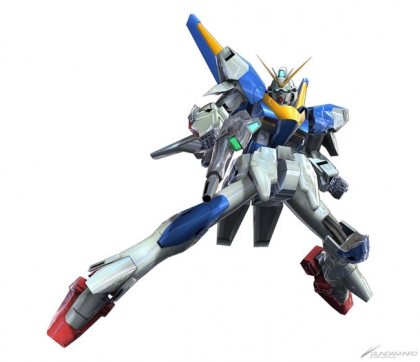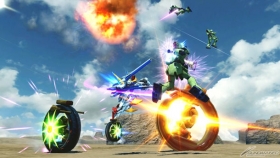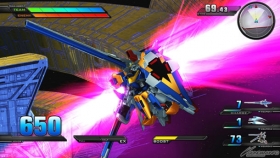 ▼
Gun EZ
(Cost: 1000)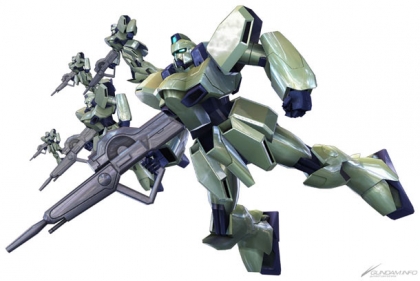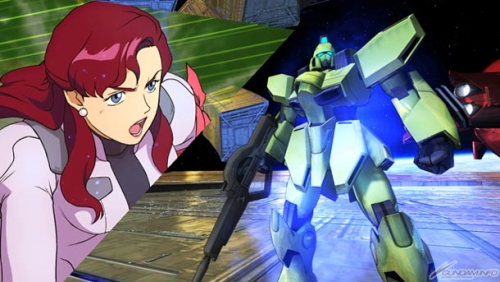 Of course, more playable units are on the way, along with bosses, battleships, and enemy suits! Stay tuned for more!
Mobile Suit Gundam Extreme Vs.
Date: Thursday, December 01, 2011
Price: ¥8,380.
Platform: Playstation® 3
Genre : Team Battle Action
Players: Offline 1-2 (online 2-4)
CERO: A (All ages)
Le date riferite ai prodotti e ai servizi elencati saranno programmate in Giappone.
La programmazione varia in base ai distretti. Si prega di controllare i dettagli sul nostro sito ufficiale o presso il negozio più vicino.
Abilita i cookie per visualizzare gli articoli raccomandati