19º luglio 2012
Check out the newest characters and suits in 'SD Gundam G Generation Overworld' for the PSP!
The 'Master Select' 'Development', 'Plans', 'Production', and 'Swap' systems are back and more fun than ever!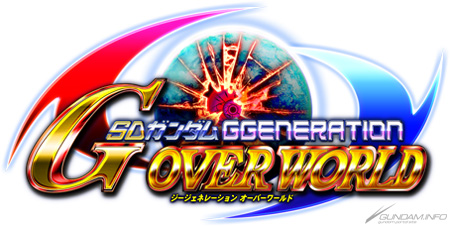 New suits and characters have been announced for SD Gundam G Generation Overworld, the PSP® game due out from Namco Bandai Games on September 27th.
We've also got more info on the game systems you've come to love and bonuses available with old save files!
■
More and more new suits!
Overworld features suits from 61 series, from everyone's favorites to the rarest of the rare. 19 new suits have been announced!
<Mobile Suit Gundam Wing Endless Waltz>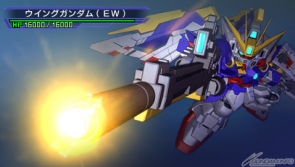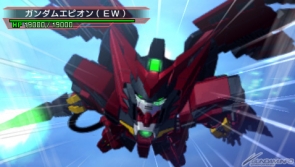 ▲ (L) Wing Gundam (EW), (R) Gundam Epyon (EW)
<Mobile Suit Gundam SEED X ASTRAY>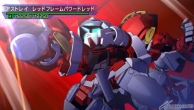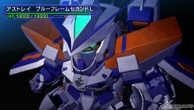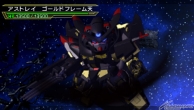 ▲ (L) Astray Red Fram (Powered Red), (C) Astray Blue Frame Second L, (R) Astray Gold Frame Amatsu
<Mobile Suit Crossbone Gundam Steel Seven>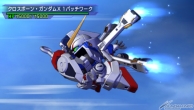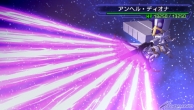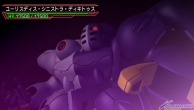 >▲ (L) Crossbone Gundam X1 Patchwork, (C) Angel Diona, (R) Eurides Sinistra Dictos
<Mobile Suit Gundam 00F>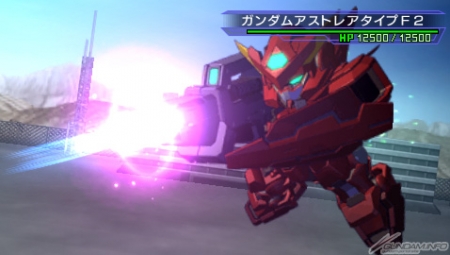 ▲ Gundam Astraea Type F2

<Mobile Suit Gundam 00V>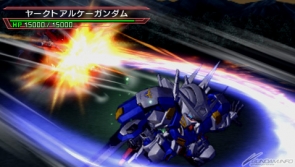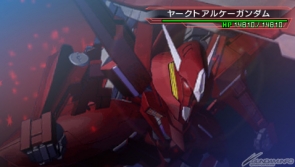 ▲ (L) Gundam Avalanche Exia, (R) Jagd Arche Gundam
<SEED DESTINY MSV>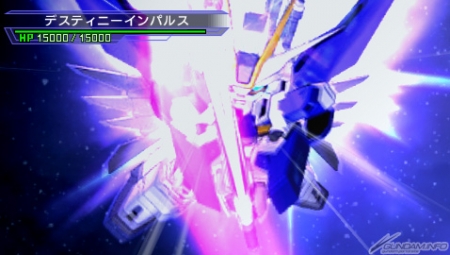 ▲ Destiny Impulse
<Mobile Suit Gundam AGE>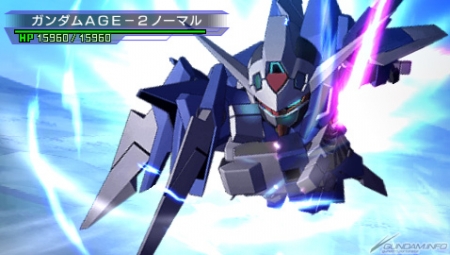 ▲ Gundam AGE-2 Normal
<Mobile Suit Gundam: The Last Outpost>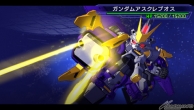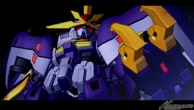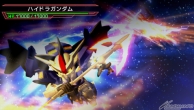 ▲ (L) Gundam
Aesculapius, (C) Gundam Burn Lapius, (R) Gundam Griepe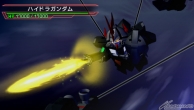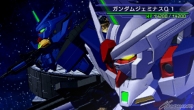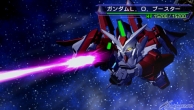 ▲ (L) Hydra Gundam, (C) Gundam Geminass 01&02, (R) Gundam L.O. Booster
■
New characters join the fight!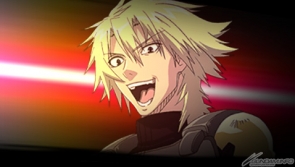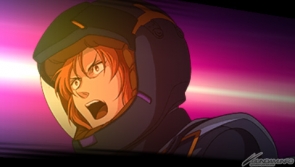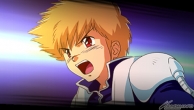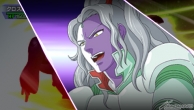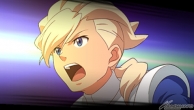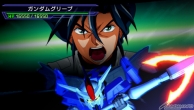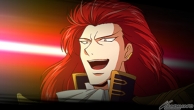 ■ Your favorite gameplay systems are back!
<Master Select>
When you choose your favorite character to join your squadron, he comes along with his mobile suit, boosting your power!
Each character has their own 'Master Skills', affecting how the entire game plays out.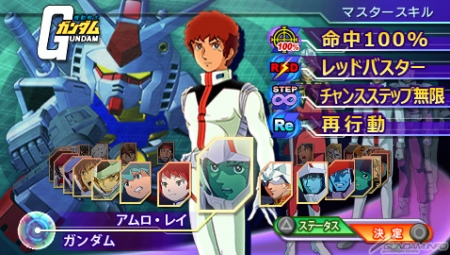 Choose your favorite from a veritable army of characters!!
Will your decision be based on the character, his suit, or his skills?
<Development, Plans, Production, Swap>
Units can be leveled up through Development, producing a unit a rank higher. Each unit has its own development chart, so plot out what you want to build and get leveling!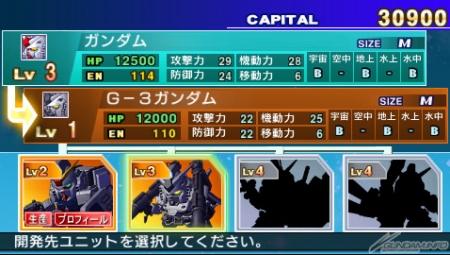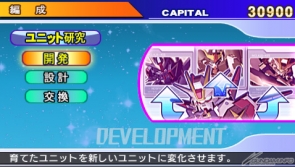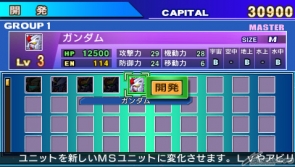 A level 3 Gundam can be developed into a Gundam Ground Type or a G-3 Gundam.
Plans let you combine two different units into something completely new and more powerful.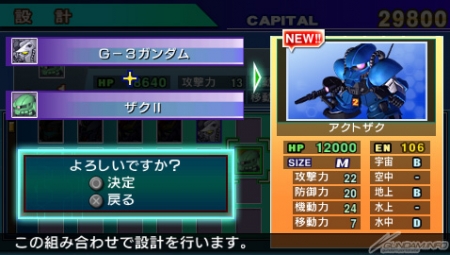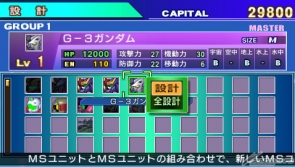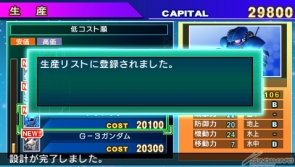 Mix the Prototype Gundam and a Zaku II to build the Act Zaku! It joins your production list and you can make as many as you'd like!
The Production list is a list of units you can build as long as you have enough Capital. Develop, plan, and capture enemies to grow your forces!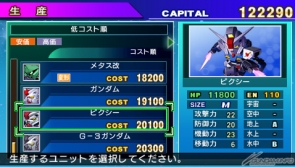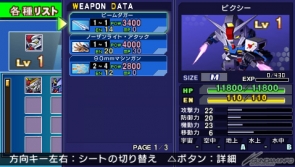 You can build anything on the production list, and grow your army as you see fit!
Swap lets you trade a unit and some Capital for something completely different. The better the unit and the more capital, the more powerful a suit you'll get back!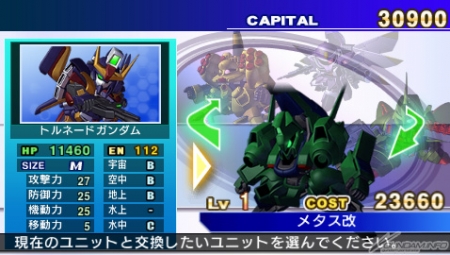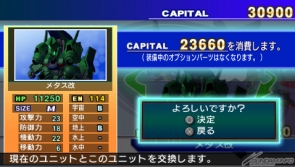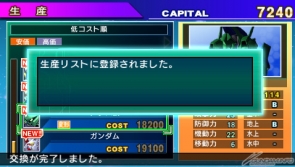 Once you swap for a unit, it's yours to Produce as much as you like!
<Generation Break and secrets>
Generation Breaks are back too! Do the right things in a stage and you'll trigger a Generation Break, mixing the foes you'd expect with new enemies and mobile suits!
Who's going to commence armed intervention this time around!?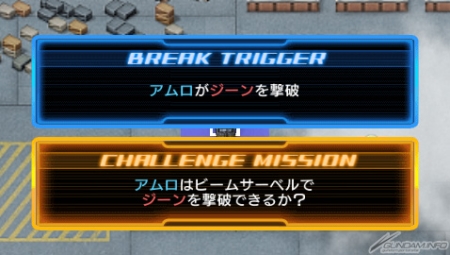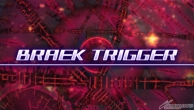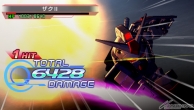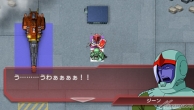 See the Break Triggers you'll need to accomplish at the start of each stage.
If Amuro takes down Gene with his beam saber...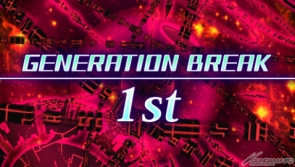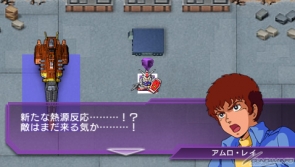 The first Generation Break occurs! New hostiles, closing in!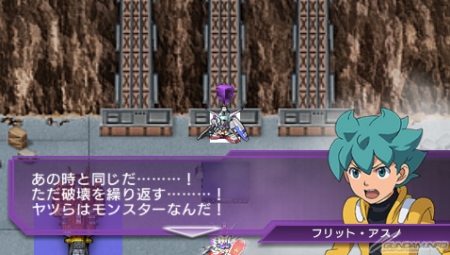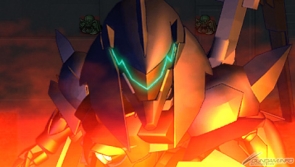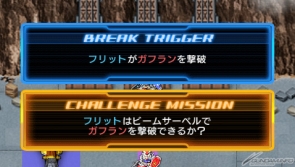 Mobile Suit Gundam AGE's Flit and Gundam AGE-1 tumble in, dueling a Gafran!
And a new Break Trigger is shown!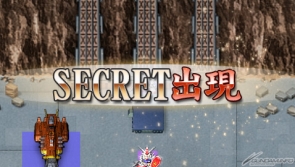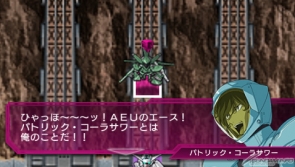 Plus, complete Challenge Missions to unlock secret suits and characters!
※ Two breaks and two secrets are available every stage.
But wait, that's not all the mysteries the Break system hides! Stay tuned for more info!
■
Import your old saves for bonuses!
If you've played G Generation Portable or G Generation World on the PSP, you can import your save data for character and unit parts that grant a 20% EXP boost!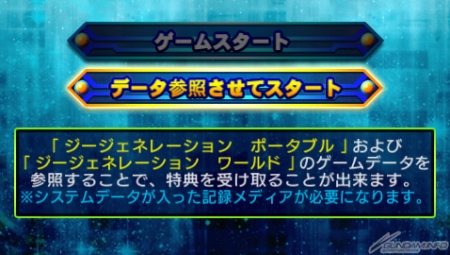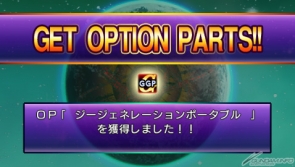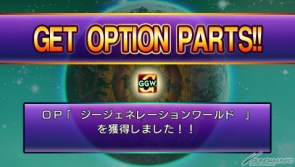 It's the only way to get your hands on these amazing parts!
※ Images from development version.
SD Gundam G Generation Overworld
Date: 9/27/2012
Price: ¥6,280 (UMD) / ¥5,650 (Limited-edition digital version, available 9/27 - 12/31
Platform: PlayStation Portable
Genre: Gundam Strategy
Players: 1