30º agosto 2012
Second SD Gundam G Generation Overworld trailer streams!
Battles spill over between worlds in PV2!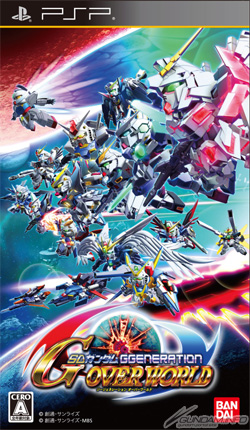 SD Gundam G Generation Overworld, available for PSP from Namco Bandai Games on September 27th, has a new trailer on its official site!
The SD Gundam G Generation series gives you, the player, control over a personal army of mobile suits as you battle, capture, research, and upgrade your way through the story of your favorite Mobile Suit Gundam series.
The newest entry, Overworld, includes 61 separate Gundam series and the first double storyline in a G Generation game.
The trailer introduces game systems and includes lots of MS combat! Fans won't want to miss all 19 minutes.
SD Gundam G Generation Overworld
Date: September 27th, 2012
Price: UMD ¥6,280 / Digital limited edition (9/27 - 12/31) ¥5,650
Platform: PlayStation® Portable
Genre: Gundam strategy
Players: 1

Abilita i cookie per visualizzare gli articoli raccomandati