2º aprile 2013
Mobile Suit Gundam Online adds the GM Striker and Act Zaku in its Gashacon Set 4!
Plus, the Assault Battle event enters its second phase! Better drops for everyone!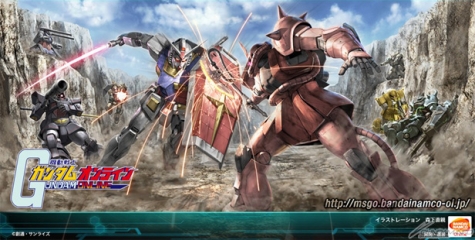 Mobile Suit Gundam Online, the PC online game from Namco Bandai Online, will update its Gashacon and DX Gashacon after the April 3rd maintenance. The second half of the "Assault Battle" event will also begin.
■ Gashacon set #4 is here! Get the GM Striker and Act Zaku!
The DX Gashacon adds the new mobile suits GM Striker, Act Zaku, GM Sniper Custom, and MS-06F Zaku II (Sniper).
The fourth Gashacon lets you pick up plans for units like Guntank, GM Guard Custom, Zock, and Dom High Mobility Test Type!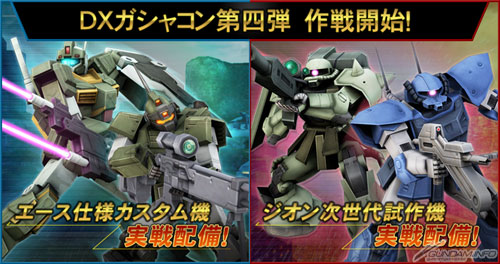 <Federation>



■ GM Striker (Plan / Rental)
[Assault Type]
A close-combat GM variant introduced in Harmony of Gundam. Its twin beam spear sets it apart.



<Zeon>



■ Act Zaku (Plan / Rental)
[Buster Type]
A late-model Zaku type which first appeared in MS-X's Pezun Plan. It carries a special heat hawk and the first experimental beam rifle to be used by a Zaku.
■ The Assault Battle event enters its second phase!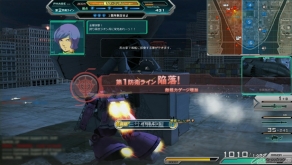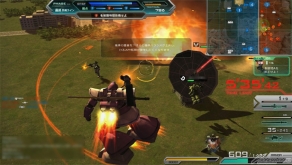 Today's update also brings the second half of the Assault Battle phase. Rewards are boosted, and the "Rare Materials Rate Up" effect for winners is now guaranteed to trigger.
Join in and claim your rewards before they're all gone on the 10th!
For more info on the Assault Battle event, visit its
special page
.
■ The Gundam Movie Selection campaign continues!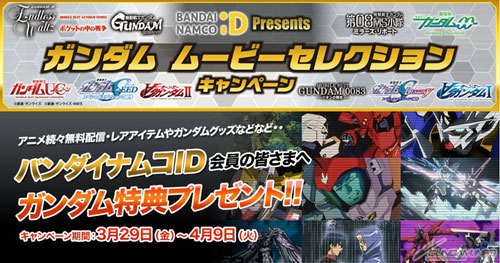 During this promotion, all Bandai Namco ID members—including all Mobile Suit Gundam Online players—can watch ten Gundam titles for free on Bandai Channel and receive rare items in nine Gundam games.
Mobile Suit Gundam Online's prize is a DX Gashacon ticket! Don't miss your chance! The promotion is available through April 9th.
For more info, check out the
campaign page
!
■ Rise, our people, Rise!
The second recruitment campagn begins!

The "Second Recruitment Campaign" runs until the maintenance on April 10th.
Unlock rewards, including cash shop items, by rising to the rank of Private, E-2 Private, or PFC!
If you haven't played yet, this is your chance to start out with a boost!
Mobile Suit Gundam Online
Genre: Massively multiplayer action
Supported OS: Windows® XP / Vista / 7 / 8
(*XP 32-bit only)
System requirements: Launch requirements TBD
Price: Free (cash shop for items)
Launch date: In operation
Developer/Operator: Namco Bandai Online
Abilita i cookie per visualizzare gli articoli raccomandati