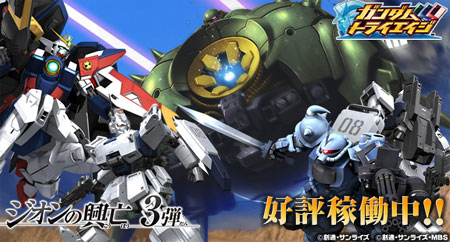 Gundam TryAge's "Zeon no Kobo Set 3" begins operation today!!
■
10 new MS from series like 08th MS Team and Gundam Wing!
Zeon no Kobo Set 3 features ten new mobile suits from series including Mobile Suit Gundam 08th MS Team and Mobile Suit Gundam Wing.
■
New "Zeon Missions" in the Dramatic U.C. Mission mode!
The Dramatic U.C. Mission mode which plunges you directly into the stories of Gundam now lets you take on Zeon Missions and battle powerful mobile suits like the Gundam itself! Along with these missions, the new "The Rivals Selection" cards have been added.
■
More strategic "Burst Battles" added!
This set adds Burst Battles, where certain combinations let you break througn an enemy's Burst. Win the battle and take the strategic advantage!
■
New "Desert Stage" added!
Plus, "Terrain Accidents" on some stages!
Along with a new Desert Stage, the chance for "Terrain Accidents" on some stages adds to the strategic tension!
There's also a new Free Battle mode, Limit Break Bonuses that push suits beyond their design limits, and other features that make battles even deeper.
Try out the new, evolved Gundam TryAge!
<Game screen>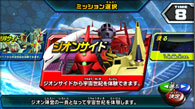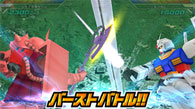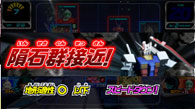 <Mobile suit card, Pilot card>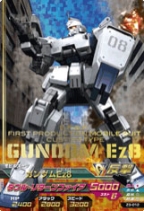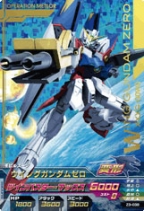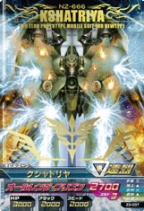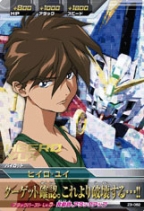 You can now watch episodes 6–10 Mobile Suit Gundam 08th MS Team and 1–24 of Mobile Suit Gundam Wing free on the TryAge site! Try out TryAge, and see the new units in action!
More info is available on the
Gundam TryAge official site
.
The digital card game Gundam TryAge lets you mix and match suits and pilots far outside their original works!
The mobile suit and character cards placed on the panel spring to life on the monitor, ready to attack wherever you move their card in a pitched battle!
Try it out at toy stores, toy departments, arcades, and more!
Each credit is ¥100, and comes with a free card!
Digital card game Gundam TryAge


Zeon no Kobo Set #3
In operation
100 yen per credit
Abilita i cookie per visualizzare gli articoli raccomandati