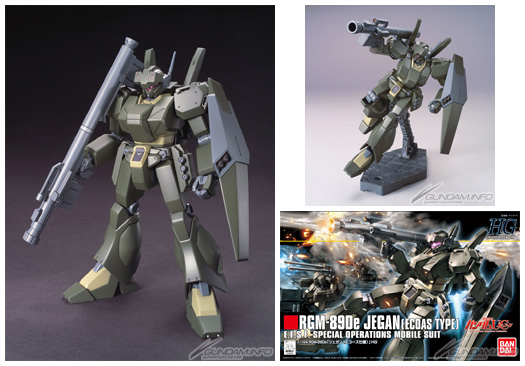 ■
HGUC 1/144 Jegan (ECOAS Type)
 Planned for April 9, 2011 / ¥1,680 (tax inc.)
The custom ECOAS Jegan enters the ranks of HGUC! The ECOAS's unique point, its head visor, can be displayed either opened or closed with separate parts! Along with its new weapon, the Standard Bazooka, added chest and back armor enhance this kit's loyal reproduction of the original design.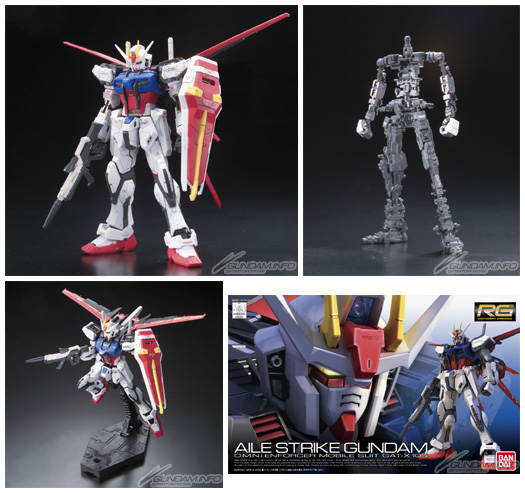 ■
RG 1/144 Aile Strike Gundam
 Planned for April 30, 2011 / ¥ 2,625 (tax inc.)
The third in the Real Grade series kit is borne forth! RG, soar to a new field! 'Realistic Sticker Decals' look just like the real thing, multicolored armor draws out the unit's charm, and our newest Advanced MS Joints open up new degrees of movement, replicating the X100 Frame's flexibility as seen in Mobile Suit Gundam Seed!
As the third kit in our new flagship line of models, Real Grade, the Aile Strike Gundam shares the popularity of the RX-78-2. With realistic details and new movements surpassing even RG #1 Gundam and RG #2 Char's Zaku, the Aile Strike Gundam resounds as a challenge to Gunpla builders!
For more details, check out the
Bandai Hobby Website!
Le date riferite ai prodotti e ai servizi elencati saranno programmate in Giappone.
La programmazione varia in base ai distretti. Si prega di controllare i dettagli sul nostro sito ufficiale o presso il negozio più vicino.
Abilita i cookie per visualizzare gli articoli raccomandati