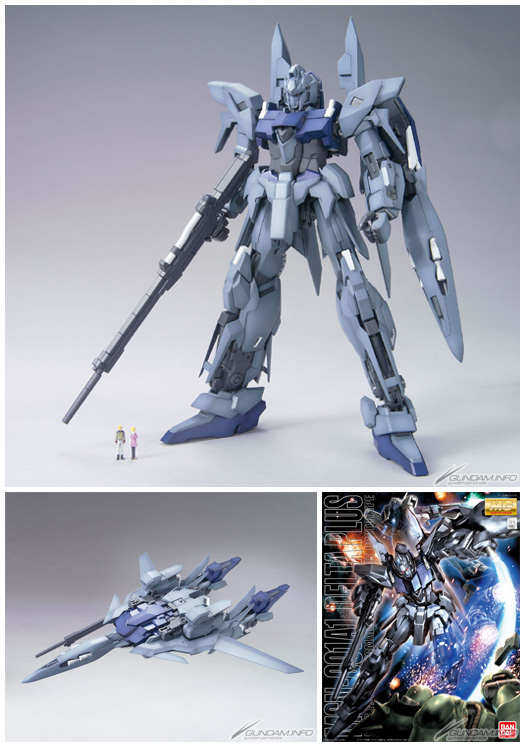 ■ MG 1/100 Delta Plus
Ships: August 4th, 2011 Price: &yen4,725
Mobile Suit Gundam UC's transforming successor to the Hyaku Shiki is now available in Master Grade! Detailed modeling lets it shift to Waverider form, which it can lock into, and its shield can stow its beam saber and grenades!
Plus, it includes marking stickers designed by Hajime Katoki and scale figures of Riddhe and Audrey!
16x runner, foil sticker sheet, dry-rub decal sheet, tetron sticker sheet, instruction manual
※ Sale date may vary by shop.
Abilita i cookie per visualizzare gli articoli raccomandati