Orders for Premium Bandai Online Hobby Shop's "MG 1/100 RX-78-2 Gundam Ver.3.0 Expansion Set" have opened.
Orders will ship in August 2013 at a price of ¥1,575.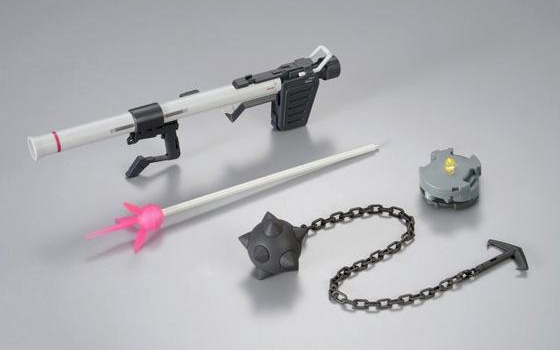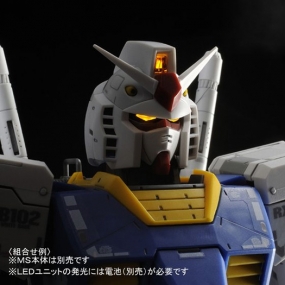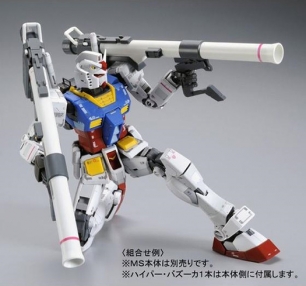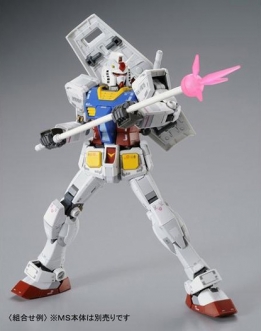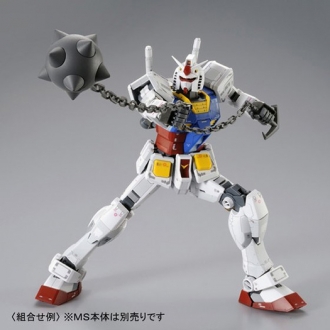 Combine this set with August's MG 1/100 RX-78-2 Gundam (sold separately) to recreate some of the anime's best scenes, with a yellow LED unit to light up the Gundam's eyes and extra hyper bazooka, beam javelin, and Gundam hammer weapons! Combine the hyper bazooka with the one included in the base kit for the famous double-bazooka pose!
Also included are three sets of water-slide decals: 2009's Green Tokyo Gundam Project version, 2010-2011's RG 1/1 Gundam Project version, and 2012 and beyond's Gundam Front Tokyo version.
Pick this set up, and have even more fun with your MG RX-78-2 Ver.3.0!
<Set contents>
Gunpla LED unit (yellow) / hyper bazooka / beam javelin /
gundam hammer / water-slide decal sheet
This is a limited production run, and orders will close when it's sold out.
Once they're gone, they're gone!
▼
Order here!
Le date riferite ai prodotti e ai servizi elencati saranno programmate in Giappone.
La programmazione varia in base ai distretti. Si prega di controllare i dettagli sul nostro sito ufficiale o presso il negozio più vicino.
Abilita i cookie per visualizzare gli articoli raccomandati