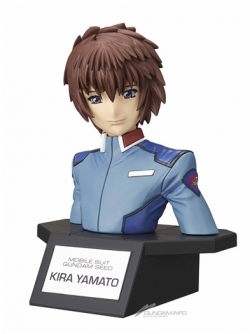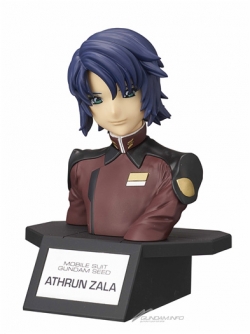 The new "Figurize Bust" series of model kits, bringing Gunpla's engineering and manufacturing prowess to character busts, will launch on June 25th.
Bandai Hobby Center's technical knowhow includes Advanced MS Joints*, honed through use in Gunpla joints and fingers, and that same engineering heritage has now produced Layered Injection** technology with up to four colors of plastic in a single part for detailed facial features and more.
Details from highlights and shadows in eyes to eyelashes and brows can all be molded in a single piece, easily buildable by Gunpla enthusiasts and new builders alike.
The first releases are
Mobile Suit Gundam SEED
protagonist Kira Yamato and his rival Athrun Zala, each available for ¥1,296.
Mobile Suit Gundam: Iron-Blooded Orphans
' Mikazuki Augus will release this August, with
Mobile Suit Gundam 00
's Setsuna F Seiei to follow in September.

▲ Assemble just two pieces to recreate a face! Different finishes depending on the part add to the realism.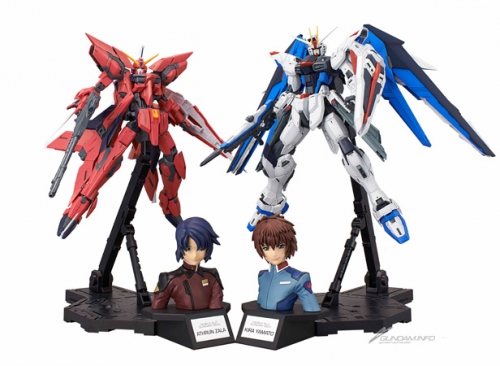 ▲ A new way to enjoy Gunpla! They make perfect matches for each character's mobile suits!
(Gunpla and Action Base sold separately.)
* Insert molding (the combination of multiple materials in a single mold) allows joints to be molded and shipped pre-assembled. This Bandai Hobby Center-developed technology allows for easy builds and flexible mobility with reduced parts counts.
** This patent-pending application of insert molding combines up to four colors of plastic in a single part to recreate fine details such as eye highlights, lashes, and brows.
Abilita i cookie per visualizzare gli articoli raccomandati