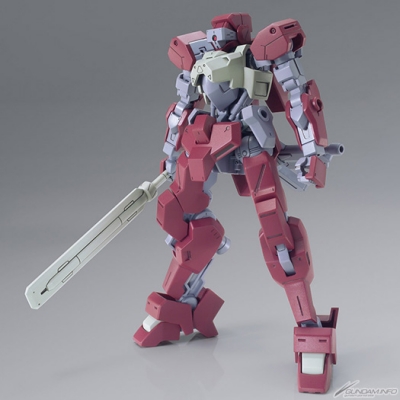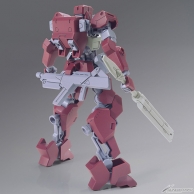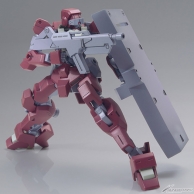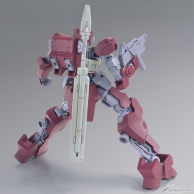 ■HG 1/144 Io Frame Shiden Price: 1,296 yen (tax included)

Directly from the second season of "Mobile Suit Gundam Iron-Blooded Orphans", deployed by the Tekkadan, the new mass produced type, "Shiden", gets a three dimensional form.
Equipped with a sensor's exposure gimmick, thanks to the visor's opening and closing system, the Io Frame's design gets a complete make over in every part. The model comes with a big riot shield, a flexible partisan, a rifle and a gauntlet.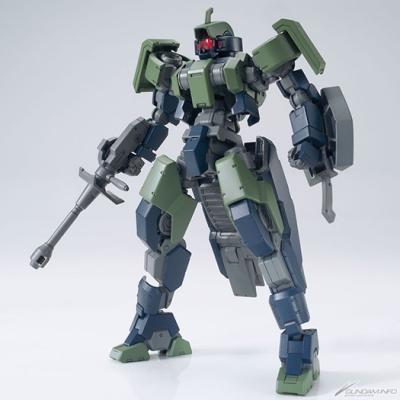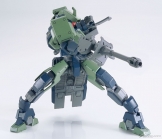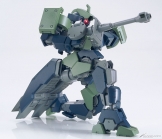 ■HG 1/144 Geiral Price: 1,080 yen (tax included)

From the "Iron-Blooded Orphans" season two, the new "MS Geiral" gets its debut, with a finshed graze frame! It comes with a transformable shield axe, plus other weapons besides the 110mm rifle and a detachable over unit on the back.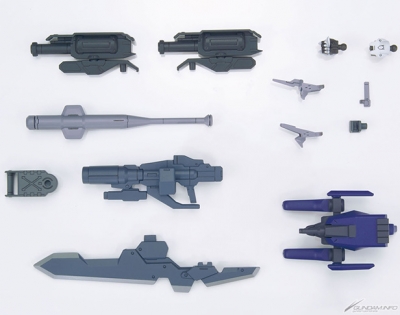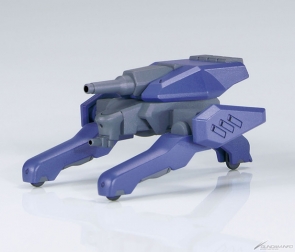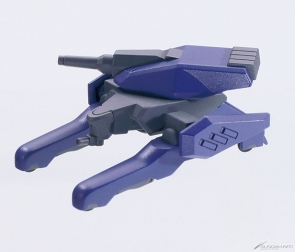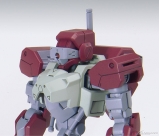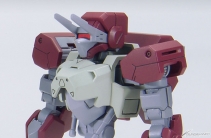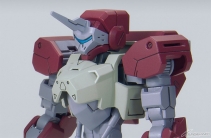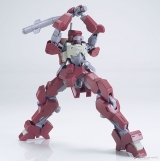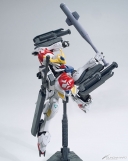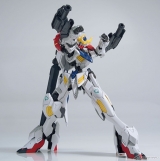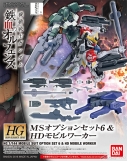 ■HG 1/144 MS Option 6 & HD Mobile Worker Price: 648 yen (tax included)
※ "HG Gundam Barbatos Lupus", "HG Io Frame Shiden" are sold separately.

Presenting the sixth option set from "Iron-Blooded Orphans". For "HG Gundam Barbatos Lupus", it comes with hand parts that can replicate a grip and arm cannons, a bat for the "HG Io Frame Shiden" and parts for both the visor and the antennae. Also, with the weapon set, joint parts that can hold the arm cannons. HD Mobile Worker is also included.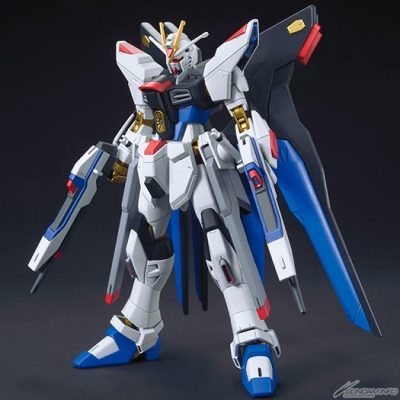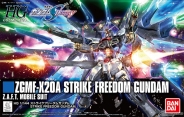 ■HGCE 1/144 ZGMF-X20A Strike Freedom Gundam Price: 2,160 yen (tax included)

A new HGCE version for the "Strike Freedom Gundam" from "Mobile Suit Gundam SEED DESTINY". Besides the stylish and polished design of the HGCE series, the Hi-Mat Full Burst Mode has an improved sense of mobility. The railgun on the hips, the front and the waist lining are movable, of course. The super dragon is detachable, a hooking beam rifle is included to the variegated set of weapons.

Abilita i cookie per visualizzare gli articoli raccomandati