28º luglio 2011
"Gundam Navi" iPhone app available now!
A navigation app that also keeps you entertained with combat and scouting updates!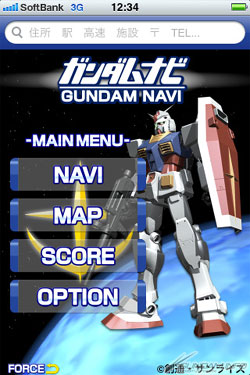 Gundam Navi, the iPhone navigation app full of Gundam, is available on the App Store beginning July 29th. The price is ¥3,500.
Gundam Navi takes all the capabilities you'd expect from a navigation app, like spoken directions, a display to guide through upcoming intersections, and automatic rerouting, and adds entertainment functions like operator chatter and combat and scouting updates.
Enjoy new events featuring familiar mobile suits and characters as you travel to your destination!
■
Custom interface
The app allows choice of Federation or Principality of Zeon affiliation on startup. The interface will adjust to fit the theme of your choice, and the icon representing your car and BGM will change.
■
A mobile suit as your car's icon
Your chosen mobile suit will represent your car on the map.
■
Battle events with enemy MSes
As you navigate, random encounters with enemy mobile suits will occur. Simple drive through their positions on the map to engage; winning earns you promotions and points used to buy new mobile suits.
■
Character conversation
Along with your operator, characters like Amuro Ray, and Char Aznable will appear during battle events, along with random transmissions from allies.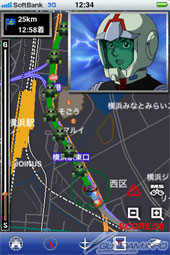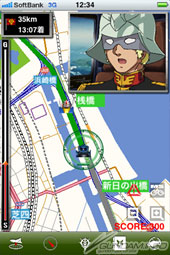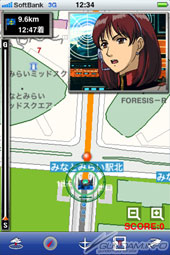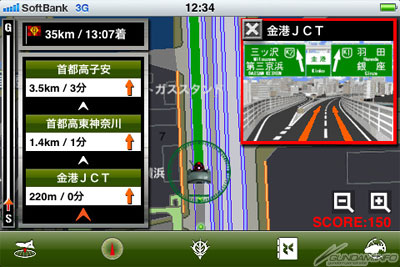 Gundam Navi


Date: July 29th, 2011

Price: ¥3,500

Supported handsets: iPhone 4, iPhone 3GS (※ iPod Touch, iPad, iPad 2, iPhone 3G not supported)
Abilita i cookie per visualizzare gli articoli raccomandati