30º aprile 2012
Weekly Gundam News #10: 'The Pretentious Comet'
How's Char spending Golden Week? Watching Animax's Gundam Week!
(Weekly Thursday column)
This weekly Gundam.info column brings you the latest Gundam news in comic form.
Sit down, relax, take a load off, and enjoy!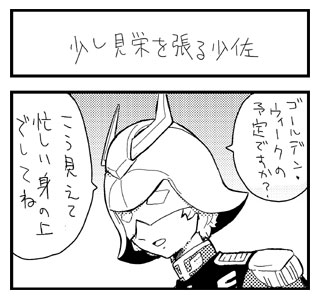 ⇒ Read more
Le date riferite ai prodotti e ai servizi elencati saranno programmate in Giappone.
La programmazione varia in base ai distretti. Si prega di controllare i dettagli sul nostro sito ufficiale o presso il negozio più vicino.
Abilita i cookie per visualizzare gli articoli raccomandati