27º agosto 2012
Ichijinsha's 'Mobile Suit Gundam UC Inside Animation Works' on sale today!
Genga and setting direct from Sunrise! Over 400 shots with staff notes!
cellspacing='0'>
Mobile Suit Gundam UC
Inside Animation Works 1

Date: Tuesday, August 28, 2012
Price: ¥2,500
Format: A4/208pp
ISBN 9784758012287

A Sunrise-approved genga and setting collection!
Over 250 cuts from episodes 1-4, and over 400 character and mecha shots, are annotated by animation directors Kumiko Takahashi and Nobuhiko Genma! Plus, we've hot an analysis of famous cuts in the Scene Making Collection, Director Furuhashi's storyboard collection, and the Gundam UC Animation Notes that you have to see!
If you're a Gundam UC fan or an animation buff, you won't want to miss this book! See the heart and soul of the UC staff's work!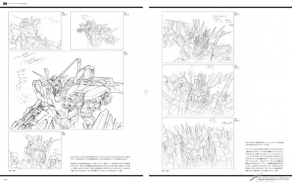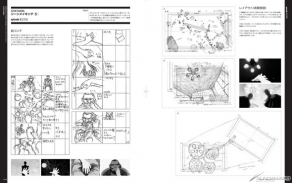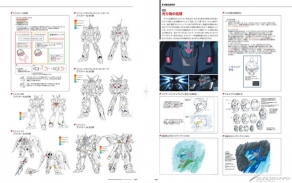 (1) Director-corrected character art
See each character with character animation director Kumiko Takahashi's corrections and notes. (Portions corrected by animation director Yuriko Chiba)
(2) Director-corrected mobile suit art
See each mobile suit with mechanical animation director Hobuhiko Genma's corrections and notes. (Plus versions corrected by each episode's director!)
(3) Scene Making Collection
A guide to the famous scenes of episodes 1-4 featuring each scene's storyboard, layout, time sheer, genga, and more. A total of 13 cuts are analyzed.
(4) Director Furuhashi's Storyboard Collection

Annotated storyboard segments of the scenes which left the deepest impressions on Director Furuhashi.
(5) Gundam UC Animation Notes

The animation rulebook used during Gundam UC's production. A complete copy of the directions on MS highlights and shadows, how to handle transparencies and thruster jets, effects, and more production techniques that make Gundam UC unique.
Abilita i cookie per visualizzare gli articoli raccomandati