24º aprile 2015
The June 2015 issue of Dengeki Hobby Magazine hits newsstands!
In-depth The Origin coverage, and a look at the RE/100 GP04G Gerbera including a pinup by Mika Akitaka!
Dengeki Hobby Magazine June 2015 issue

On sale April 25th, 2015
Price: ¥1,200
Cover story
Our top modelers compete to recreate the Battle of Loum!
Mobile Suit Gundam The Origin I: Blue-Eyed Casval
Mobile Suit Gundam The Origin I: Blue-Eyed Casval
drew huge crowds throughout its two-week theatrical engagement. With a trailer for the second film,
Artesia's Sorrow
, already released, fan enthusiasm is at an all-time high.
Dengeki Hobby steps into the
The Origin
fray with a detailed feature. A highlight is the special interview with director Takashi Imanishi.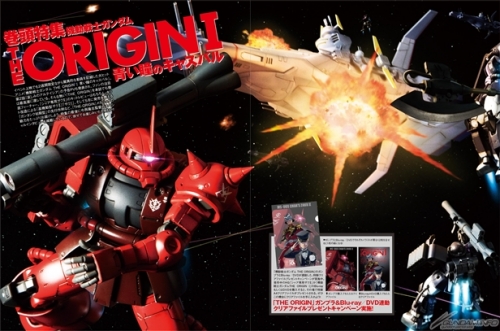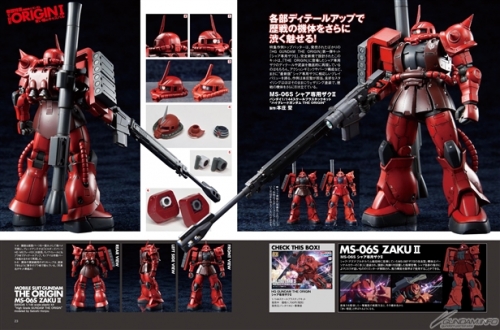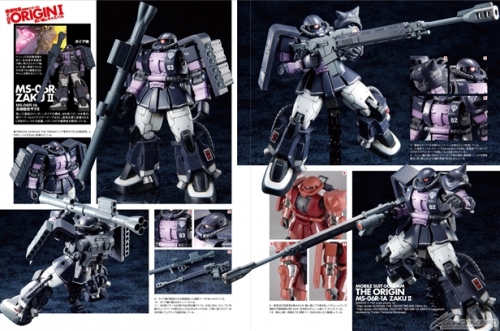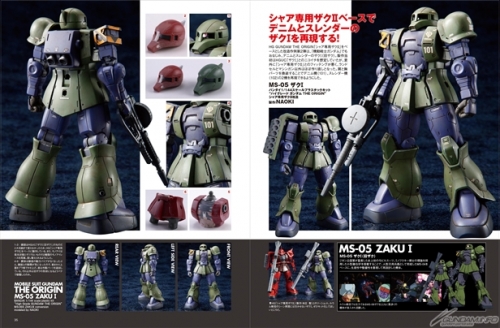 ▲You knew there'd be a review of the 1/144 "HG Gundam The Origin Char's Zaku", but did you expect mods into the High Mobility Zaku II and the original Zaku, or an advance look at the Guntank Early Type launching in May?
Feature #2
Comics and Anime: Two perspectives on the worlds of Tsutomu Nihei
Part 3: Knights of Sidonia
Knights of Sidonia
is a hit, both as a comic and its anime adaption. To mark the premiere of a new season, Dengeki Hobby Magazine takes a third look! Focused around a scratch build of the Tsugumori Custom II, there's also how-tos on recreating the damage the Garde suffered in the show, and an interview between CG modeler Mitsunori Kataama and modeler Keita Jyubee.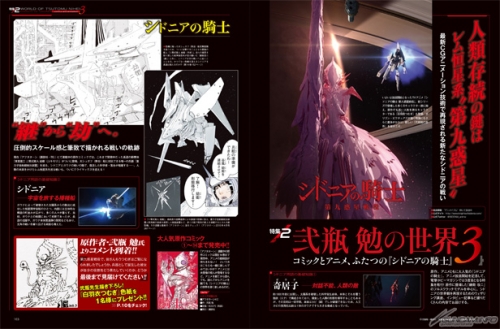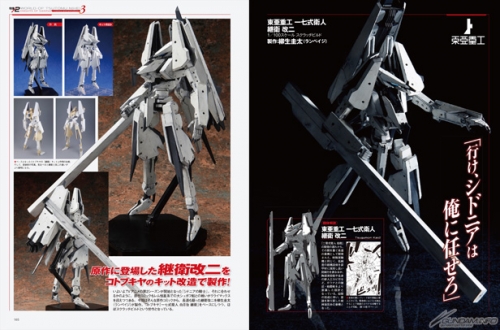 ▲Don't miss the reader present of a shikishi illustrated by Nihei himself, or the scratch build of the Tsugumori Custom II!
Special feature
Teardown with the mechanical designer!
All about the
RE/100 GP04G G
erbera!

We take an in-depth look at the GP04G Gerbera alongside designer Mika Akitaka. The feature also includes a special message for fans! Plus, learn how to tweak your favorite kits!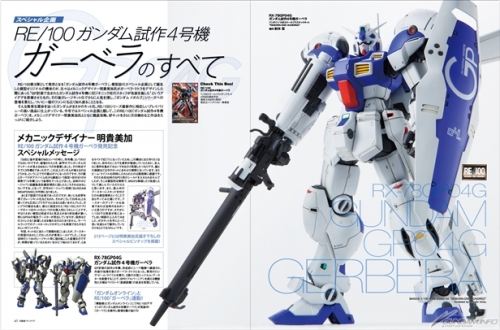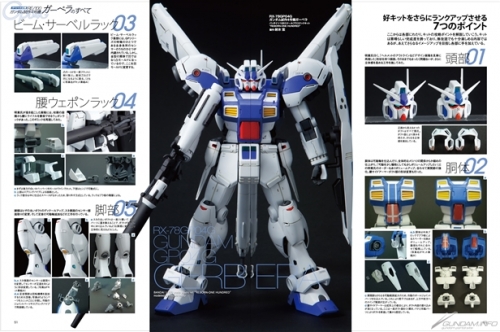 ▲See the 1/100 "RX-78GP04G Gerbera" built, and get seven tips to push your favorite kit even further!
Continuing series
More new info!
Build Fighters Club Try
This time, it's Gundam Battle Royale!
Gundam Build Fighters D
A new pinup every month!
A.O.Z Re-Boot Gundam Inle
Details on the new "Zeed-02" MT!
Seelen the Hunting World

A close-upon the newest releases!
Gunpla Information
©Tsutomu Nihei, Kodansha / KOS Production Committee
Abilita i cookie per visualizzare gli articoli raccomandati