25º giugno 2015
First volumes of Last SUn and Acguy Hakase, plus two other collected Gundam Ace serials, hit shelves today!
Two Wing volumes too, in print and digital!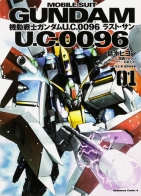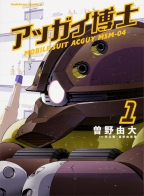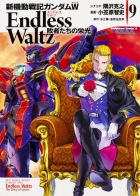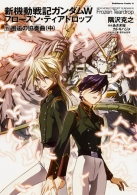 Kadokawa releases four collected volumes of
Gundam Ace
Gundam comics on June 25th!
This month's releases include the introductory volumes of
Mobile Suit Gundam U.C. 0096 Last Sun
, a sequel to
Mobile Suit Gundam U.C. 0094 Across The Sky
, and
Acguy Hakase
, a look at the Acguy's creation.
Also available are the ninth volume of
New Mobile Report Gundam Wing
staff's rework of
Endless Waltz
, and the eleventh volume of its continuation
Frozen Teardrop
.
BOOK☆WALKER and other e-book storefronts also add these titles on June 25th. Don't miss a broad swath of
Gundam
experiences!
■ Mobile Suit Gundam U.C. 0096 Last Sun (1)
Comic by Hiyon Kuzuki / Scenario by Ryoji Kansei / Mechanical Designer: Makoto Ishiwatari (Nitro+)
Price: ¥626
■ Acguy Hakase (1)
Author: Yoshihiro Sono
Price: ¥626
New Mobile Report Gundam Wing Endless Waltz: The Glory of Losers (9)
Illustrator: Tomofumi Ogasawara / Writer: Katsuyuki Sumisawa / Original: Hajime Yatate, Yoshiyuki Tomino
Price: ¥626
Mobile Suit Gundam Wing Frozen Teardrop (11) Sekiryo no Kyoshikyoku (2)
Author: Katsuyuki Sumisawa / Original: Hajime Yatate and Yoshiyuki Tomino
Price: ¥734
Abilita i cookie per visualizzare gli articoli raccomandati