24º marzo 2017
The "Hobby Japan May 2017 Issue" now on sale!
Space Battleship Yamato 2202 Warriors of Love as the opening feature! The second feature is a thorough review of the latest Iron-Blooded Orphans model kits!

Hobby Japan May 2017
On sale March 25, 2017 (Sat)
Price: 900 yen (tax excluded)

Space Battleship Yamato 2202 Warriors of Love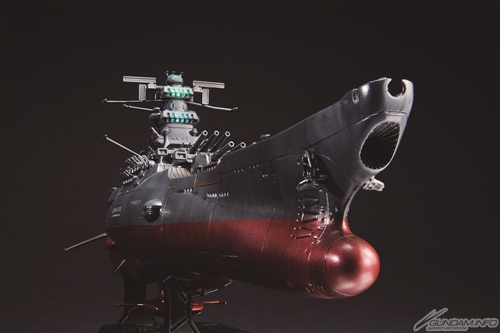 Pick up the war vessel that appears in 2202 now in celebration of Blu-ray and DVD release!!
The opening feature of this month's Hobby Japan is in celebration of the release of the volume 1 Blu-ray and DVD: a pick-up of the war vessel that appeared in 2202. The feature begins with a thorough model review of the hot new item finally released by the Bandai Hobby Department, the "1/1000 Earth Federation Andromeda First-Class Warship Andromeda Movie Effect Ver," by our elite modeler team. This is a gathering of numerous prototype reviews of the war vessel build and is presented without delay.

Mobile Suit Gundam Iron-Blooded Orphans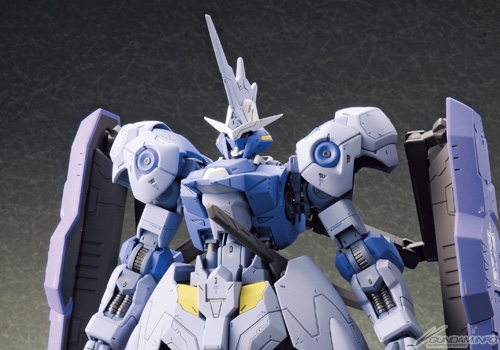 In this month's issue, McGillis' FULL MECHANICS "GUNDAM BAEL" in a confrontation of fate will be reviewed by GAA, the HG by Ryunz, and Gaelio's "GUNDAM KIMARIS VIDAR" by Kobopanda. In addition to original prototype model reviews from mobile suits that appeared in the series such as "GUNDAM GUSION REBAKE FULLCITY (FULL EQUIPMENT)," "Raiden-Go," and "Gilda (SAU Unit)," "You can do it too!! How to make Iron-Blooded Gunpla" will include a build guide on how to finish "1/100 FULL MECHANICS GUNDAM BARBATOS LUPUS REX" by adding dirt and damage to your model. This feature's giant-sized pages will also include a commentary on the first half of Iron-Blooded Season 2 by Makoto Ishii as well as informational pages that are fitting for the climax of the series.

The Seven Deadly Sins
New Testament, The Evil Idol Gods Leviathan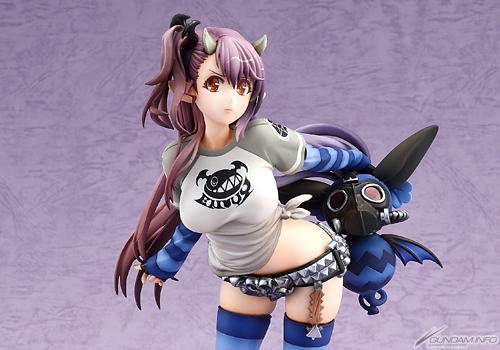 In celebration of The Seven Deadly Sins anime, it has been decided that "The Evil Idol Gods," a must-buy product for the devil devotee, will be re-released! The first installment of AMAKUNI's New Testament series will include a manifestation of "Leviathan." She is newly painted and will have a newly modeled pedestal.
This product comes with a serial code that will allow you to download a portion of episode 3 of the TV anime Sin: The Seven Deadly Sins and purchasing the figure will allow you to enjoy it at the same time as the anime, making this well worth the purchase!
Furthermore, for those fervently devoted believers of the Devil King, a special limited edition "Pedestal of Descent Version" has also been prepared to better enhance the godliness of The Evil Idol Gods! Don't miss out on Orchid Seed's "New Testament, The Evil Idol Gods Lucifer" which will begin preorders at the same time as "Leviathan!"
http://hobbyjapan.co.jp/ltd_items/hj20170501/

Megadimension Neptunia VII
Orange Heart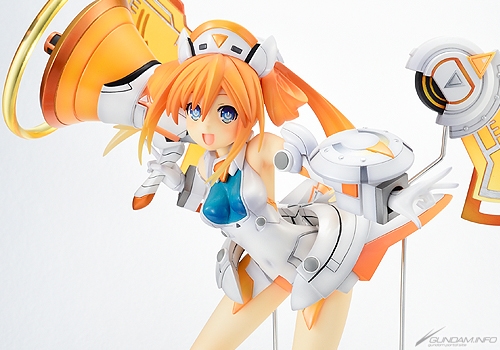 Introducing a figure of Orange Heart, Uzume Tennouboshi who was made into a Goddess, from Megadimension Neptunia VII! Not only did Illustrator Ms. Tsunako fully supervise its production, but the Neptunia staff did as well! All her process units as well as her megaphone are carefully molded for an appealing 3D Goddess figure. A portion of her process units use clear parts and replicates her Goddess image in the game. This figure is full of fastidious molding which include Orange Heart's characteristic swirly bun hair and her after-transformation smile.
The figure has also pursued the texture of a Goddess' skin! She is finished with a smooth texture through the special Smooth Skin manufacturing process. Please add the Goddess Orange Heart to your party!
http://hobbyjapan.co.jp/ltd_items/hj20170502/

・RX-78AL ATLAS GUNDAM (GUNDAM THUNDERBOLT Ver.) [Bandai 1:144] by Shunji Nakayasu
・Mobile Suit Gundam Thunderbolt THUNDERBOLT MECHANICS
・ MECHANIC PSYCHO ZAKU [Bandai 1:100] by Ryota
・Mikan's Mobile Suit Gundam Thunderbolt Season 2 Appreciation Guide
・ZGMF-X13A PROVIDENCE GUNDAM [Bandai 1:100] by SSC
・RGM-79SP GM SNIPER II (White Dingo Team Unit) [Bandai 1:100] by Keisuke Watanabe
・YMS-07 PROTOTPE GOUF [Bandai 1:100] by Tadano☆Kei
・MS-04 BUGU [Bandai 1:144] by Hiroshi Sarai (firstAge)
・GN-001REII GUNDAM EXIA REPAIR II [Bandai 1:144] by Matsuooji (firstAge)
・Figure-riseBust Setsuna F Seiei [Bandai] by Naoki Kimura
・Gunpla LOVE MS-07B-3/br Gouf Wulff Laser [Bandai 1:144] by YU[SDR]
・Gunpla LOVE BN-876 SCRAMBLE GUNDAM [Bandai 1:144] by Seira Masuo
・HJ Gunpla Modelers' Biography Series "LM314V21 V2 Gundam" [Bandai 1:144] by Masaki Suzuki
・SD Gundam Retsuden Musha Jio [Bandai] by Ryo Matsuda
・GUNPLA NEW KIT REVIEW
・GUNDAM EXPRESS
・GUNDAM FIX FIGURATION
・Gachapon FUN [Bandai]
・ Make it in 2 minutes! Gundam Directory with Gum 2 [Bandai]



・Space Battleship Yamato 2202 Warriors of Love by DoroboHige, Tadanobu Kuniya
・ARMOR GIRLS PROJECT "MS Girls S Gundam" by Hajime Katoki


© Yoshinobu Nishizaki / Space Battleship Yamato 2202 Production Committee
© Sotsu ・ Sunrise ・ MBS
© Sotsu ・ Sunrise
© HOBBY JAPAN/ Niθ
©IDEA FACTORY / COMPILE HEART


Abilita i cookie per visualizzare gli articoli raccomandati