23º aprile 2017
Comic book of the Gundam Ace series "Mobile Suit Gundam Iron Blood Orphans 2" Volume 1 Completed, 3 new books released today!
Comic version Orphans Second stage finally starts! Crossbone DUST too!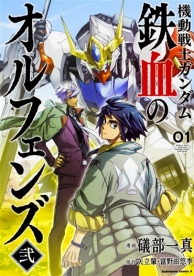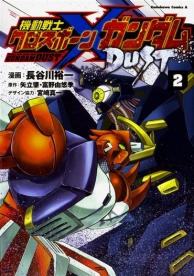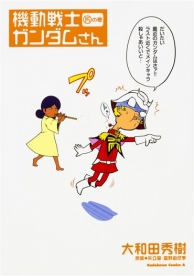 Three latest volumes of Gundam Comics in series "Monthly Gundam Ace" are released from KADOKAWA today on Monday, April 24.
This month, the first volume of "Mobile Suit Gundam Iron Blood Orphans 2" where the second phase of "Comic version of the Orphans" will start. Additionally, "Crossbone · Gundam" newest series revealing new enemies "Mobile Suit War Crossbone · Gundam DUST 」Volume 2, Volume 15 of the gag four-frame cartoon" Mobilesuit Gundam " which was also animated has appeared.
Furthermore, distribution of the above three volumes at electronic bookstores such as "BOOK ☆ WALKER" has started, so let's check it together.
■Mobile Suit Gundam Iron-Blooded Orphans(1)
Manga: Kazue Masabe / Original: Hajime Yaati, Yoshiyuki Tomino
Price: 626 yen (tax included)
■Mobile Suit Gundam Crossbone Gundam DUST(2)
Manga: Hasegawa Yuichi / Original: Hajime Yaati, Yoshiyuki Tomino / Design Cooperation: Shinichi Miyazaki
Price: 626 yen (tax included)
■Mobile Suit Gundam (15)Volume
Author: Hideki Owada, / Original: Hajime Yaita, Yoshiyuki Tomino
Price: 626 yen (tax included)
Abilita i cookie per visualizzare gli articoli raccomandati