25º marzo 2014
Gundam Build Fighters DVD Vol. 4 on sale now!
Pick up the first press for another jumbo TryAge card!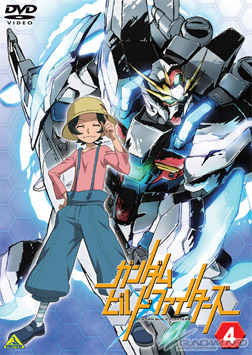 The fourth DVD volume of the TV hit
Gundam Build Fighters
is available now from Bandai Visual! MSRP is ¥4,000 (tax not included).
Volume 4 includes episodes 8–10. The first press also includes a bonus decorative jumbo-sized "Gundam X Maoh" TryAge card.
Sei Iori, a talented Gunpla builder, and Reiji, a mysterious boy with incredible Gunpla piloting skills, team up and enter the championships.
Watch them take on rivals like Nils Nielsen and Aila Jyrkiäinen, now on DVD!
■ Gundam Build Fighters 4 (DVD)
Date: March 26th, 2014
Price: ¥4,000 (tax not included)
Catalog number: BCBA-4586
[Specifications]

3 episodes / 72 minutes / Dolby Digital (stereo) / Single-sided, double-layered / 16:9 widescreen / Anamorphic

[First-press bonuses]
Monthly Build Fighters: special jumbo decorative TryAge card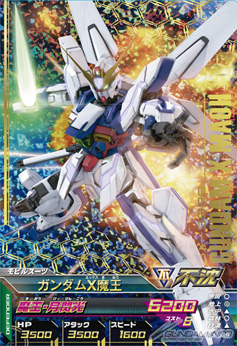 * Not compatible with Gundam TryAge machines.
* Holo print version.
* Reverse features the volume's cover art.
Volume 4 is also available for rental beginning today! Check it out!
Le date riferite ai prodotti e ai servizi elencati saranno programmate in Giappone.
La programmazione varia in base ai distretti. Si prega di controllare i dettagli sul nostro sito ufficiale o presso il negozio più vicino.