30º novembre 2011
Mobile Suit Gundam Extreme Vs. is here! We bring you Midorikawa and Koyasu trying it out! [Part 1]
Familiar actors take on the PS3's Trial Missions!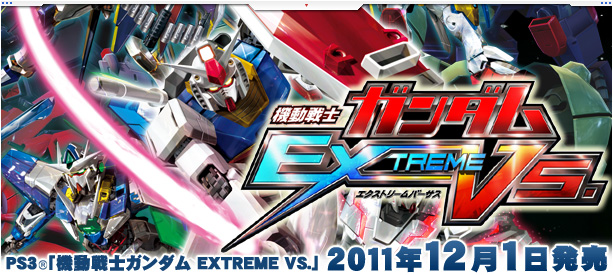 The most recent entry in the Gundam Vs. series, Mobile Suit Gundam Extreme Vs., launches on PS3® December 1st!
The 10th anniversary title of the series, it brings the action home in HD graphics!
Extreme Vs. features a range of units from TV series, movies, OVAs, comics, and side stories.
The PS3® version adds a single-player Trial Mission mode with huge bosses and battleships in missions that will have you on the edge of your seat!
Of course, you can also go online and play as if your opponent was right next to you in the arcade! Take on opponents nationwide from the comfort of your own home!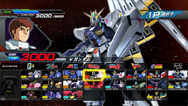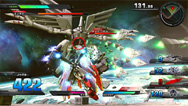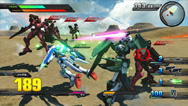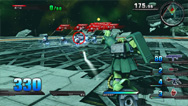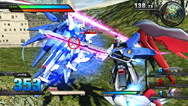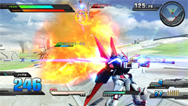 If you missed out, here's a chance to refresh your memory with earlier posts!
⇒
Enjoy the arcade game Mobile Suit Gundam Extreme Vs. at home!
(posted 8/29)
⇒
New details on Trial Mission mode in Mobile Suit Gundam Extreme Vs. for the PS3!
(posted 10/6)
⇒
More and more Trial Mission mode units are announced!
(posted 10/19)
⇒
Play online anytime with Mobile Suit Gundam Extreme Vs.'s matchmaking!
(posted 11/4)
⇒
「トライアルミッション」モードは育成要素が満載!
(posted 11/11)

This time, we celebrate the launch with the return of Gundam.info gaming feature regulars

Hikaru Midorikawa and Takehito Koyasu for a test play!




In part 1, they play the brand-new Trial Mission mode!

Midorikawa returns to the cockpit of the Wing Gundam Zero (EW) as Heero Yuy, while Koyasu reprises his role as Zechs Merquise in the Tallgeese III, as they challenge the missions in these four videos.

Enjoy the game and their banter!

First, let's look at the Mobile Suit Gundam Wing: Endless Waltz story mission!
Midorikawa plays, and chooses...

Next, Koyasu takes on a Mobile Suit Victory Gundam mission!
After a wave of Gedlavs comes the huge battleship Adrastea!

Finally, Takehito tries an A wakening of the Trailblazer mission!
00 QAN[T] and the Raphael Gundam team up!

As he loses, Midorikawa takes over the controls!
Can he avenge Koyasu!?
※ Movies available until 5:00 PM, February 1st.
Take on huge battleships in storyline missions in the PS3® version's Trial Mission mode!
Next is online play! Don't miss it!
Hikaru Midorikawa (left) Born May 2nd  From Tochigi
Major appearances: Mobile Suit Gundam Wing (Heero Yuy), Slam Dunk (Kaede Rukawa), Dragonball Kai (Tenshinhan), s-CRY-ed (Ryuhou), Super Robot Wars OG (Masaki Andow), and more
Takehito Koyasu (right)  Born May 5th  From Kanagawa
Major appearances: Mobile Suit Gundam Wing (Zechs Merquise), ∀ Gundam (Gym Gynganam), Mobile Suit Gundam SEED (Mu La Flaga), Mobile Suit Gundam SEED DESTINY (Mu La Flaga, Neo Roanoke), Gintama (Shinsuke Takasugi), Tales of the Abyss (Jade Curtis), and more
Mobile Suit Gundam Extreme Vs.




Date: December 1st, 2011

Price: ¥8,380.

Platform: Playstation® 3

Genre : Team Battle Action

Players: Offline 1-2 (online 2-4)

CERO: A (All ages)
Le date riferite ai prodotti e ai servizi elencati saranno programmate in Giappone.
La programmazione varia in base ai distretti. Si prega di controllare i dettagli sul nostro sito ufficiale o presso il negozio più vicino.
Abilita i cookie per visualizzare gli articoli raccomandati