Bandai's collector's division will release the Robot Spirits Perfect Strike in March 2013.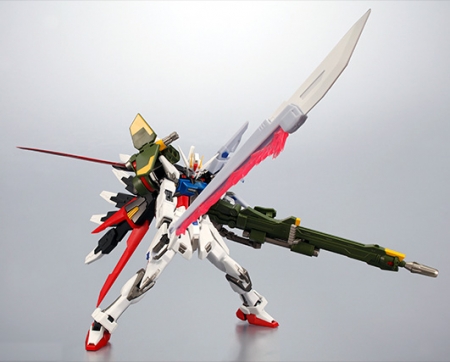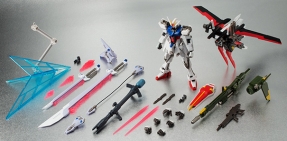 Mobile Suit Gundam SEED HD Remaster's new form of the Strike Gundam arrives in the Robot Spirits line!
Equipped with a new Aile Striker pack and all of its volumnious in-show arsenal, it also features a redesigned torso for even more dynamic action!
There's even a kit-original bazooka.
■ Build
Height: 125mm / ABS, PVC
■ Set contents
Figure / manipulator set (3 types) / beam saber (2) / beam rifle / shield /
Armor Schneider (2) / bazooka / Perfect Strice Aile Striker /
"Agni" 320mm hyper impulse cannon / left-shoulder subweapon / right-shoulder subweapon /
perspective-adjusted 15.78m anti-ship Schwert Gewehr / 15.78m anti-ship Schwert Gewehr /
stand
Abilita i cookie per visualizzare gli articoli raccomandati