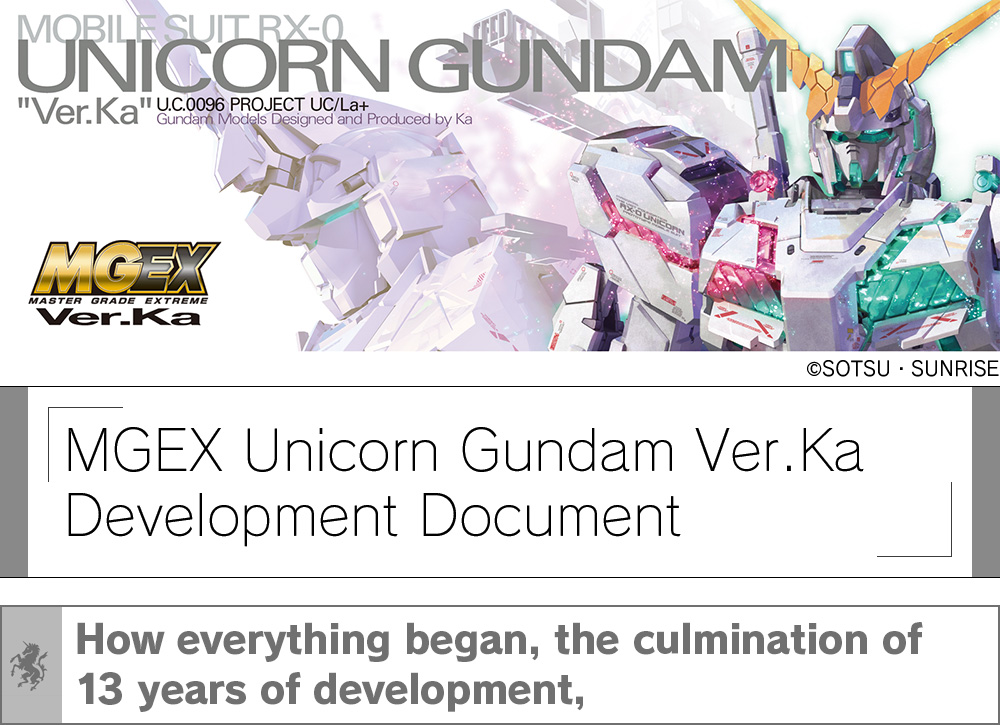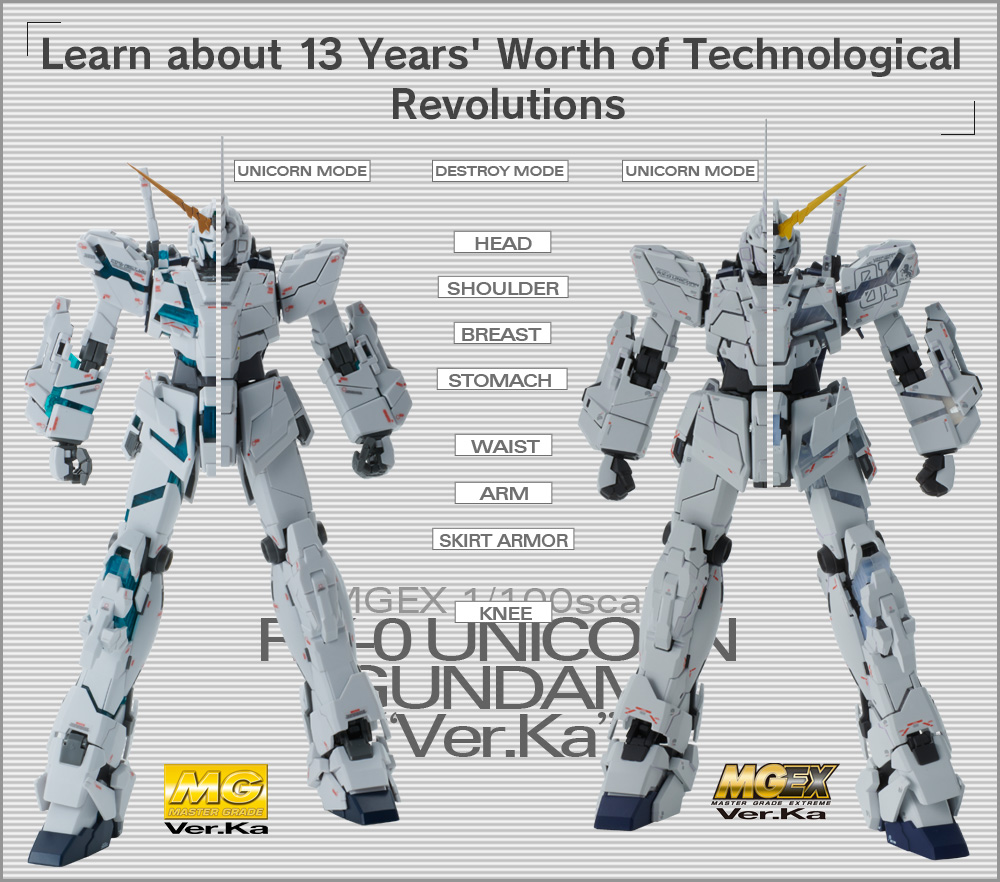 Its basic design hasn't changed, but more details have been added throughout the model and it also has a sharper form.
The head block and the form of the sensor on the top of the head during Destroy Mode have been changed on the MGEX.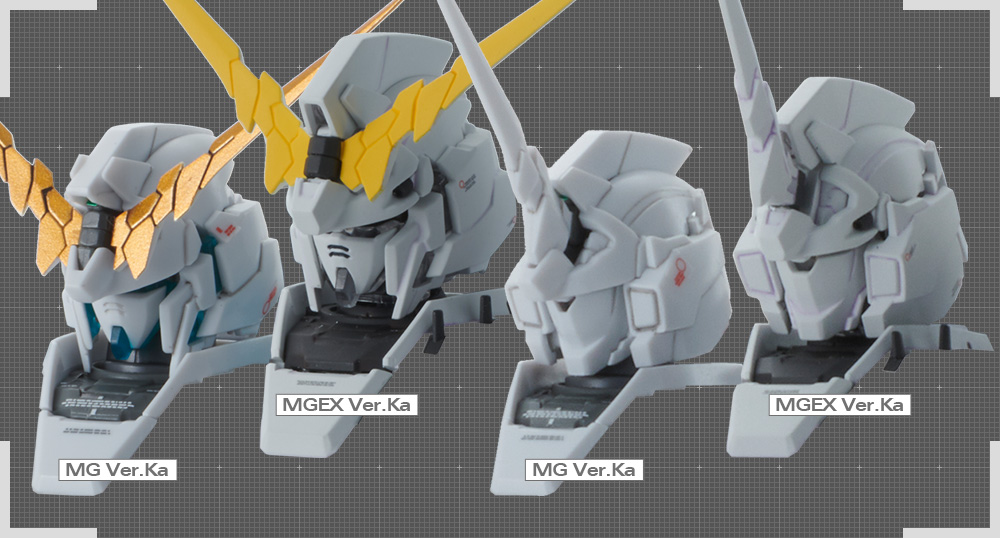 The MGEX has seams between the divided collar and central armor parts on the chest, and the internal mechanical parts can be seen. Blade Antennas on the upper surface and oval-shaped details have been added to give it a dense design.


Details have also been added to the abdomen and subtle changes in the lines can only be seen when the two kits are compared side to side.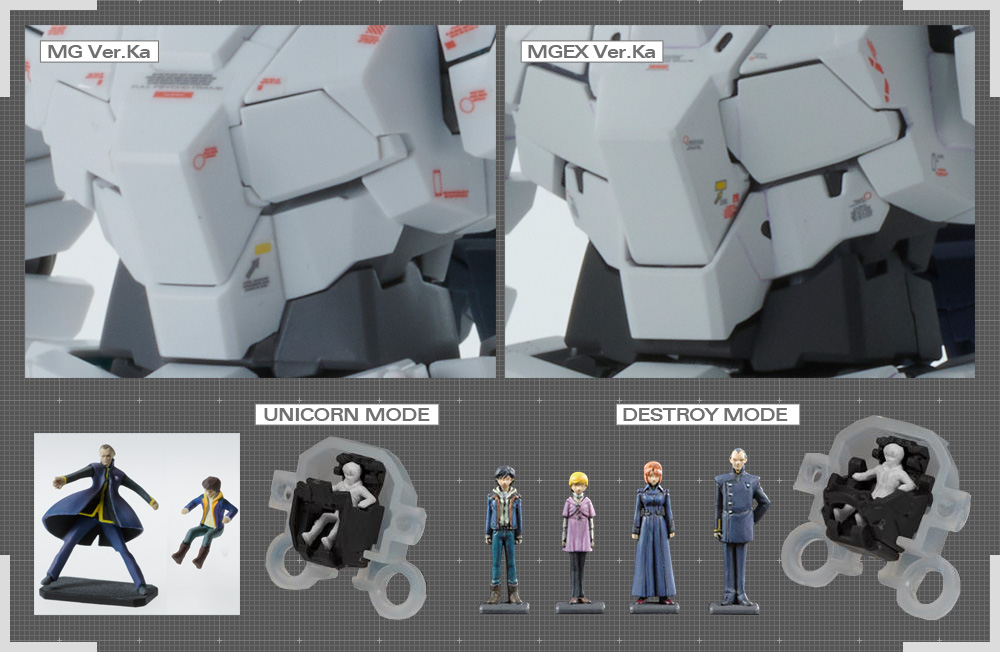 "A comparison of articulation around the arms and shoulders. The structures of the elbow joints of the MGEX have been updated to enable even further bends." The internal frames of the shoulder joints have structures that can be pulled outward to enable forward articulation.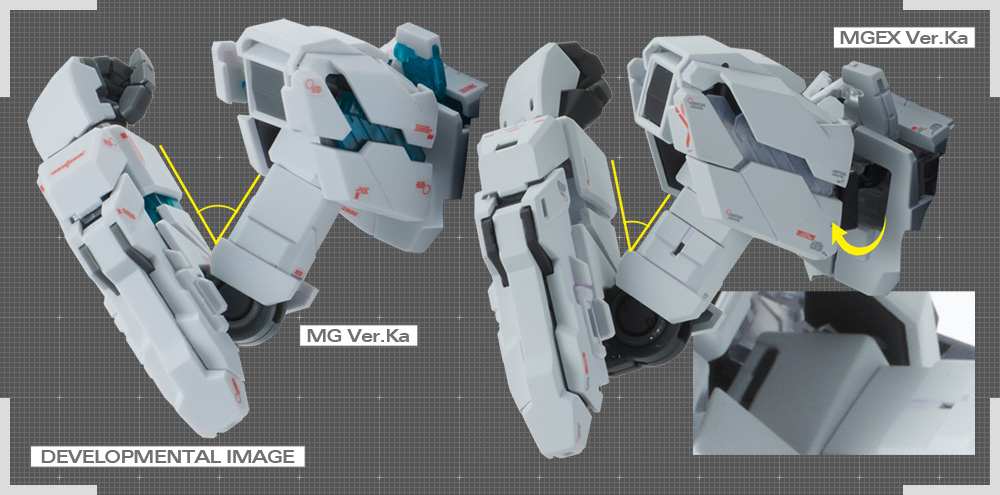 "The slight increase in size around the shoulders on the MGEX can be seen. The Psycho-Frame has been changed to a translucent milky white color and its details stand out when in Destroy Mode."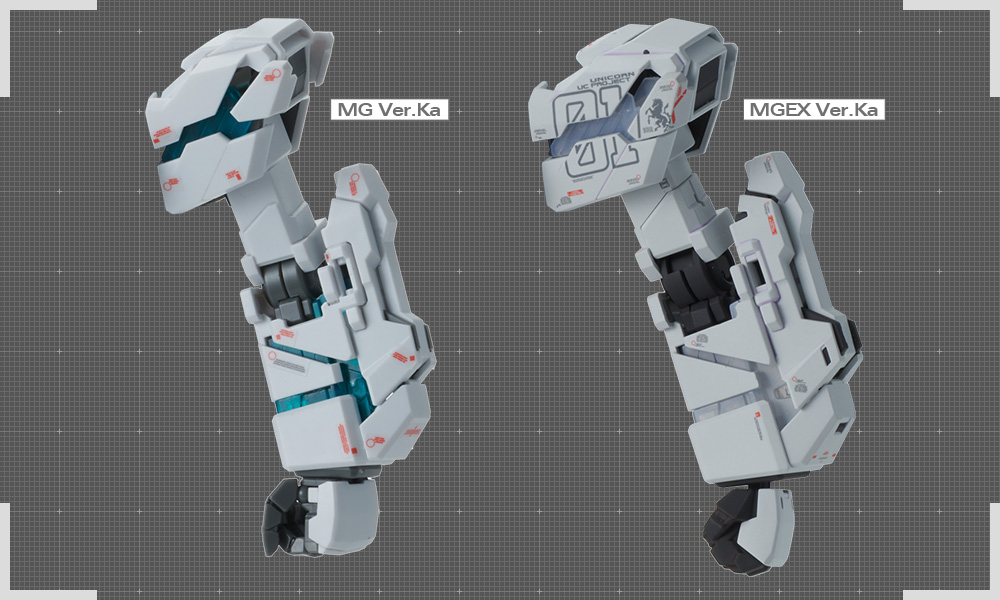 Sections that are hidden by the skirt armor when in standing poses, such as the base of the groin and thighs, stand out when they are seen from the gaps between the parts when the kit is articulated.
The designs for the sections that are normally concealed on the MGEX have been re-examined and details have been added.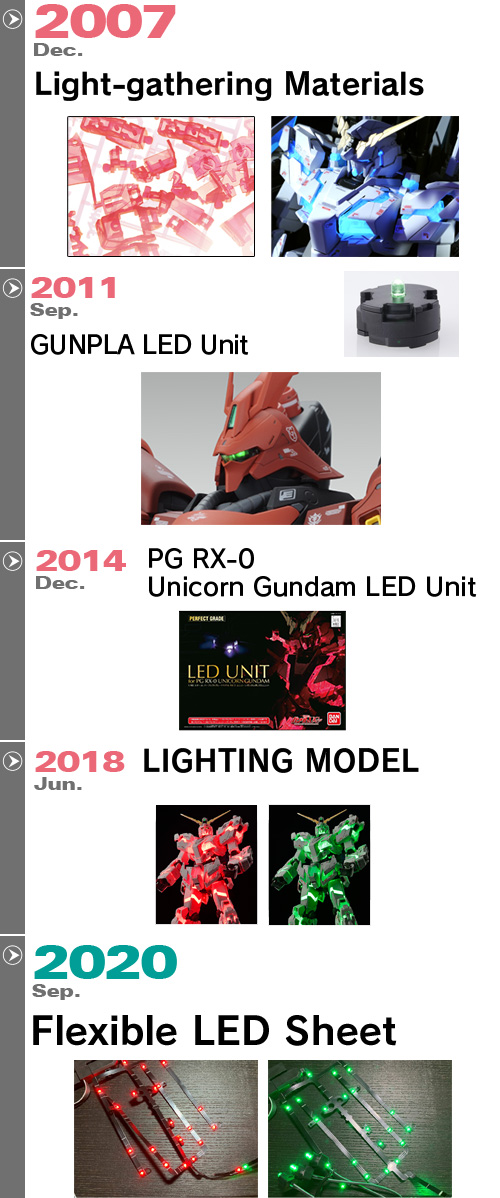 A light-up test for the Flexible LED Sheet. The switch on the base can be pressed and the LED turns from red to green.

The rod-shaped connectors on the shields are clear light-guiding parts.
The parts on the forearms can be exchanged and the shields can be inserted, resulting in the light from the LEDs being transferred through the light-guiding parts and to the Psycho-Frame on the shields.

"An LED is placed on the tip of the stands. The stands and the power unit, which functions as a display base, are connected with wires and light-up effects can be enjoyed even when they are far away."
The MGEX is the first kit with Shield Funnels that light up.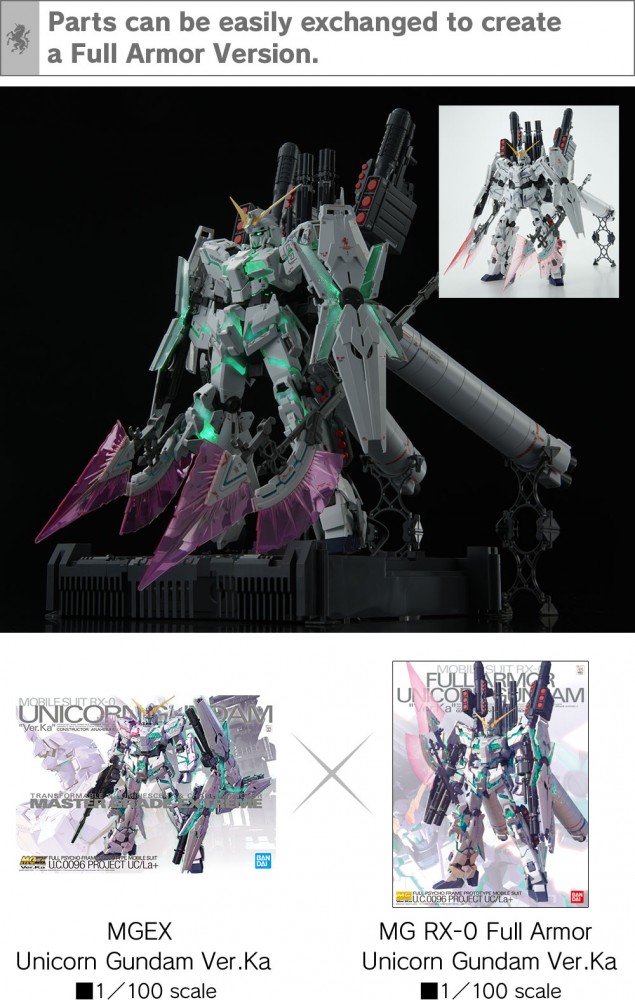 Even in the Full Armor state, where an additional frame and other forms of equipment are attached to the backpack shown at the bottom right of the photo, the main unit can be connected to the arm of the display base and lit up. The armaments can be equipped based on your preferences, but please be careful since certain parts can break easily during the process.
The Hand Grenade Units that are attached to the sides of the legs cannot be equipped on a normally assembled MGEX Unicorn Gundam. Remove the armor on the legs and ankle guards, take off the parts surrounded by the yellow line, and re-attach the armor.
This is how the Hand Grenade Units can be attached.
▼"MGEX 1/100 UNICRN GUNDAM Ver.Ka" Special Page▼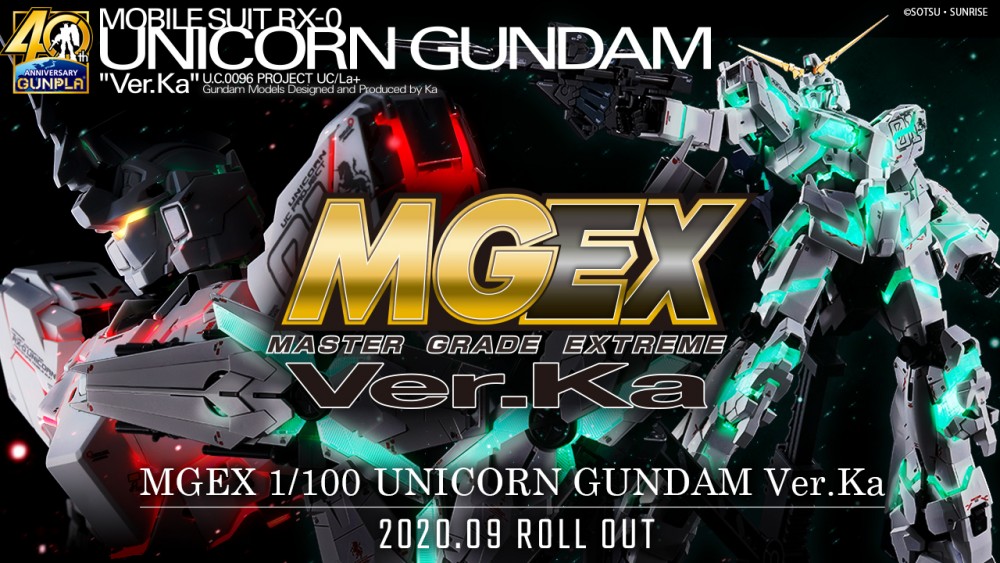 Abilita i cookie per visualizzare gli articoli raccomandati