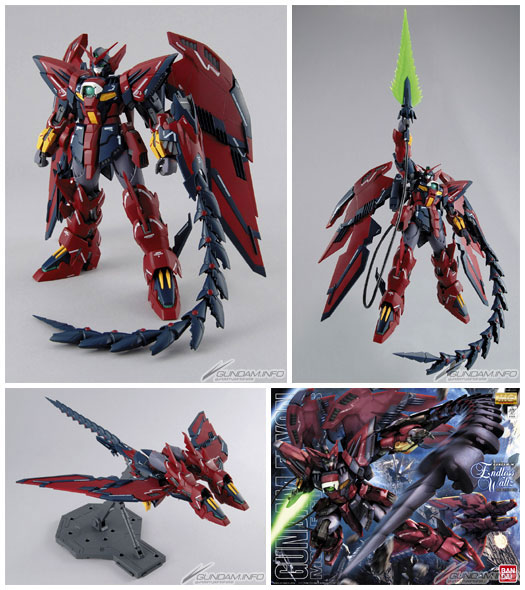 ■ MG 1/100 Gundam Epyon (EW ver.)
Ships: June 23, 2011 Price: 5,040 yen
The 'second suit' of Mobile Suit Gundam Wing: Endless Waltz gets a
facelift from its designer! Not only does it change from MS form to flight mode, the mouths in the soles of its feet can open and close, claws spring out from its arms, and more new details! It also uses a new extending construction to make its heat rod even more true to the show! Includes 16 runners, one set of foil stickers, one set of tetron stickers, one set of Gundam decals, one soft cable, and a manual.
The first shipment also includes a special booklet featuring
Mobile Suit Gundam Wing: Frozen Teardrop
, currently running in
Gundam Ace
magazine. Keep an eye out for more
Endless Waltz
comics, novels, and model kits!
※ Ship date refers to the date shipments begin from our factories. In-store availability may vary.
Abilita i cookie per visualizzare gli articoli raccomandati