The GM Custom Wagtail painting contest, where builders entered their uses of GM Custom Wagtail conversion parts included in the May issue of Dengeki Hobby magazine to be judged on build quality and design sense, ran from March 25th to May 2nd. In this short time, barely over a month, 177 great entries were received.
In this post, we announce the winners of the Gundam.info Prize, Dengeki Hobby Prize, and Bandai Prize! See who grasps the laurel!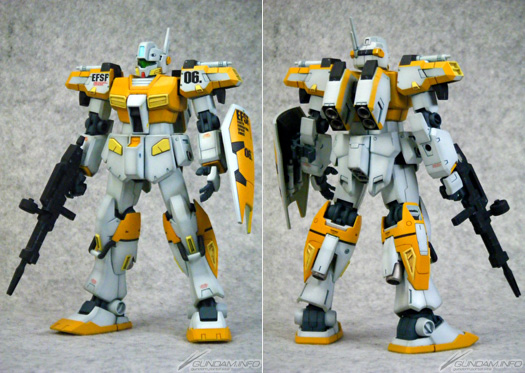 [Gundam.info Prize]
by Blackbird
■ Creator's comment
A 'wagtail' is a kind of bird, and I based mine off the grey wagtail. I have two boys, ages 3 and 4, and I could barely keep it away from them long enough to complete it!
■ Judges' comment
The grey wagtail was a common motif, and this example is impressively put together, especially considering its narrow escape from life as a toy. Its gold and orange coloring also reminds us of the Gundam.info logo, so of course we feel a little proprietary. (laugh) We hope you can enjoy making gunpla with your boys.
(Gundam.info editorial staff)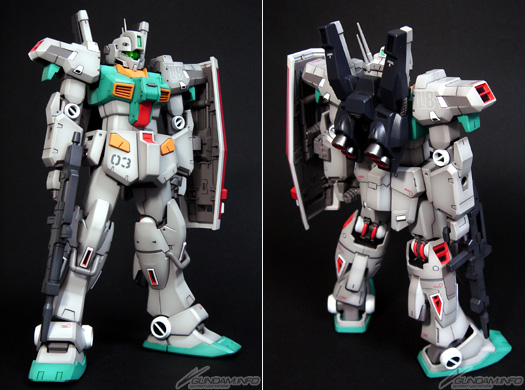 [Dengeki Hobby Prize]
by Kushi
■ Creator's comment
A unit delivered to Londo Bell in U.C. 0093. An older unit pressed back into service due to budgetary limitations, its generator and backpack are nonetheless updated to their most modern versions. To keep up appearances, it's painted in the RGM-86R's coloring. ... Is what I imagined. It was quite enjoyable to put so much thought into the coloring and setting.
■ Judges' comment
The fine detail in the setting is summed up with its convincing color scheme. Not only is the build detail extremely fine, but the contrast of the vivid green and the grey, and the white and yellow highlights, bring out Kushi's incredible sense of color balance.
(Dengeki Hobby Magazine editor Toshiaki Anbiru)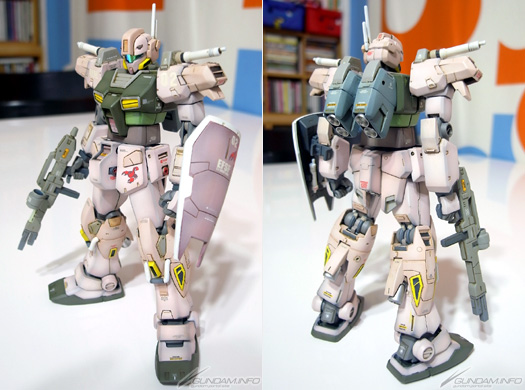 [Bandai Prize]
By budd
■ Creator's comment
Sorry for being in such a hurry that I couldn't set up a proper background for the photo. As this is a coloring contest, I tried to limit my modifications. The saber uses different parts, and the neck, torso, and legs are lengthened. The coloring scheme aims to bring out the sense of cherry blossoms. Things got a bit hectic near the end, but building it was a lot of fun :)
■ Judges' comment
This orthodox scheme at first appeared somewhat uninspired, but its subtle variation in tone are more appealing the more I think about them. At first I thought that a more vivid shade could have been chosen, but the panel line inking gives a firm contrast with the pale paint. The creator mentioned a 'sense of cherry blossoms', but perhaps due to the photography it doesn't really spring out. Perhaps there's room to expand
on the theme. However, considered as a painting contest entry, the color scheme has wonderful balance.
(Katsumi Kawaguchi, Bandai Hobby Division)
The grand prizes will be announced July 25th! Stay tuned to find out who takes home the ultimate glory!
The readers' votes have already been tabulated
here
! Check out the winner and a few extremely close entries!
Also, a similar contest involving the FW Gundam Converge Char's Customize Zaku begins today! We can't wait to see all the incredible entries you'll come up with for it!
■
Dengeki Hobby Magazine and Gundam.info present the FW Gundam Converge Char's Customize Zaku photo contest! Enter here!
⇒
http://www.gundam.info/topic/5742
Abilita i cookie per visualizzare gli articoli raccomandati