13º dicembre 2012
Char's Zaku spotted in Odaiba! Gundam Area Wars for iPhone AR special starts today!
Gundam and Zaku stand side by side in your photos!
Gundam Front Tokyo, located on the 7th floor of Diver City Tokyo, and its life-sized Gundam statue standing in Festival Plaza combine with the iPhone app Gundam Area Wars for a limited-time event beginning today.
Using the Gundam Area Wars AR camera funtion, you can snap shots of a Char Custom Zaku by the life-size Gundam, Character Photo Spot, and Official Shop. Enjoy your shot of Gundam and Zaku side by side!
The Zaku will only appear until January 14th, so now's the time!
■ AR Point
① "Gundam Statue"
The area directly around the RG 1/1 RX-78-2 Gundam Ver. GFT at Diver City Tokyo's Festival Plaza.
Follow the instructions displayed by the AR camera, and snap your shot of the life-size Char Custom Zaku!
[Times] 9:00 AM–3:30 PM / free
■ AR Point ② "Character Photo Spot"
The Character Photo Spot is accessible with admission to Gundam Front Tokyo.
Choose Char at the Character Photo Spot and use the AR camera, and a 1/12-scale Char Custom Zaku will appear.
■ AR Point ③ "Character Photo Spot"
An area within Gundam Front Tokyo's Official Shop.
Snap the AR marker within this area and see a figure-sized Char Custom Zaku!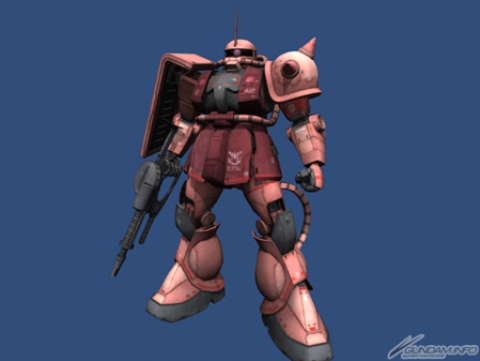 * Photographs for illustrative purposes only.
The iPhone app Gundam Area Wars includes a free, no-registration-required AR camera function used in this event.
Download the app from this site!

http://wpp.jp/cp_ar1/
* Requires iPhone iOS 4.2+ (iPhone 3GS or better.)
* Application distributed through the App Store.
* Life-size Gundam point may be unavailable due to rain or other weather.
* Refer to the linked site for other information or instruction on using the AR camera function.
Abilita i cookie per visualizzare gli articoli raccomandati