23º ottobre 2017
A secret base for adults who want to have a drink! "Eizō izakaya robo kichi" opens at Ikebukuro's southern exit on November 1st!
Visitors can enjoy not only Gundam related mecha, but also robots from many other anime series!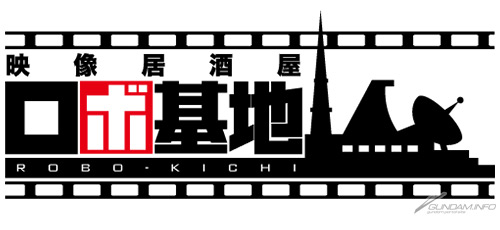 The secret drinking base "Eizō izakaya robo kichi" opens on November 1st at Tokyo's Ikebukuro (southern exit).
Thanks to the collaboration between Banpresto and the Yōrō no taki izakaya chain, which has bars throughout all of Japan, many characters and anime could be used in the promotions and product planning of the bar.
This secret base allows you to watch robot anime such as "Mobile Suit Gundam" and "Armoured Troopers Votoms", thanks to the One Time Distribution service "BANDAI CHANNEL TOUCH", while enjoying the original menu. You can also buy original goods there!
Once the soldiers are tired of fighting, they all meet up at this secret base in the demilitarised zone, so if you want to join in the fun, drop by and check it out yourself!
Eizō izakaya robo kichi
【Opening day】
01/11/2017 (Wednesday) [Planned]
【Open】
16:00-24:00
【Place】
Tokyo-to, Toshima-ku, Nishi Ikebukuro 1-10-15 3rd floor
【Phone】
03-5955-4644
【Official website】
http://bpnavi.jp/shuzo/eizou_robokichi/
【What is the "Eizō izakaya robo kichi"?】
It's a secret bar in the demilitarised zone where soldiers meet up, every night, to heal their bodies, tired from the many battles. Without minding their ranks, everybody drink together. While thinking about the mighty warriors in the battlefield shown on your smartphone ...yes, this "Eizō izakaya robo kichi" is really a special place!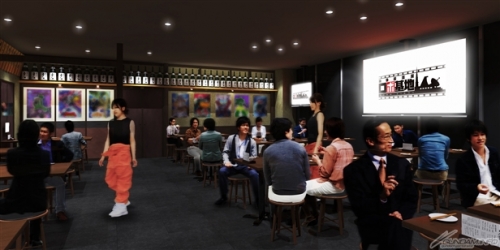 "Eizō izakaya robo kichi" characteristics
○"Eizō izakaya robo kichi" was arranged with an original menu
The food is created with motifs taken from characters or special moves that have appeared in various shows, while the menu itself cares a lot about the taste of it all. Also, both precious materials from the shows and robot related goods are displayed inside the bar. Just like inside a real base, this bar becomes a "see and eat" place.
○ Original goods
The pre-orders for the Bandai Candy "Super MiniPura" series "Robo kichi opening anniversary Ver." are now open, while they're planning to develop more original goods.
○ One Time Distribution Service for smartphones and tablets
Thanks to the One Time Distribution Service "BANDAI CHANNEL TOUCH", you can enjoy the most famous and memorable scenes from many robot anime of golden age, straight out the '80s. This is a One Time Distribution Service for smartphones and tablets developped by Bandai Namco Rights marketing. The content providers might change at any time.
Contents available from the opening <18 in total>(In alphabetical order)
Armored Troopers Votoms, Blue Comet SPT Layzner, Brave Raideen, Combat Mecha Xabungle, Fang of The Sun Dougram, Galactic Drifter Vifam, Hades Project Zeorymer, Heavy Metal L-Gaim, Hyper Combat Unit Dangaioh, Invincible Steel Man Daitarn 3, Mashin Hero Wataru, Mobile Suit Gundam, Panzer World Galient, Six Gods Combination Godamars, Space Runaway Ideon, The King of The Braves GaoGaiGar, The Super Dimension Fortress Macross.
©1982 Big West ©AIC・EMOTION ©Sunrise ©Sunrise-R ©Sotsu- Sunrise ©Chimi Moriwo- AIC ©Tohoku Shinsha ©Hikari Production - TMS
■A sneak peek of the menu!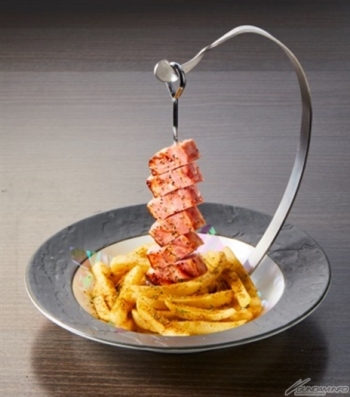 Robo Kichi central tower Price: 1,058(taxes included)
Thick slices of bacon on a skewer arranged like a tower. Potato garnish with cilantro.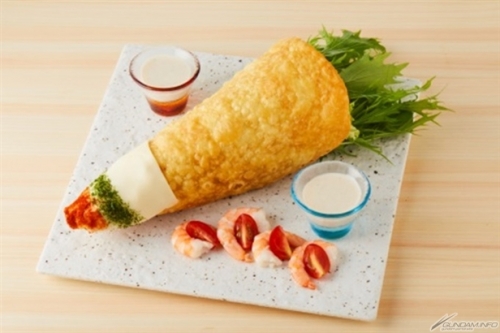 Robo Kichi, eat! Big rocket! Salad Price: 1,382(taxes included)
A rocket shaped tortilla filled with fresh vegetables that gets tore apart as you eat it!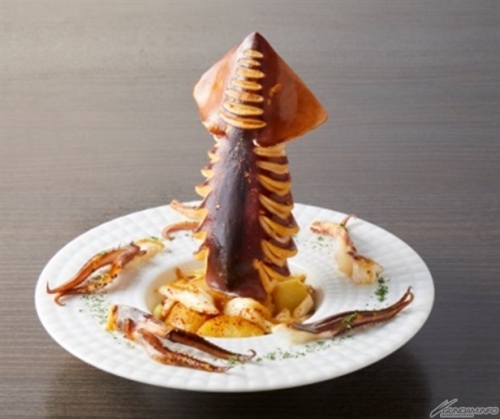 Robo Kichi, drill-yaki Price: 1,274(taxes included)
A grilled squid as a drill splitting up the potato-made ground beneath it.
Abilita i cookie per visualizzare gli articoli raccomandati