30º marzo 2021
A 60-Second Promotional Video Released for SD Gundam World Heroes! New Heroes and Worlds Keep Appearing to the Opening Song by TrySail!
SD Gundam World Heroes is an anime that will start airing on Thursday, April 8th. In anticipation, a 60-second promotional video has been released on GUNDAM.INFO.

In the video, various never-before-seen scenes will be featured. The popular voice acting unit, TrySail, recorded the opening song, Taga Tameni Ai wa Naru. The video features scenes of new heroes like Goku Impulse Gundam who flies to the Neo World, Nobunaga Gundam Epyon of the Musha World, and Benjamin V2 Gundam of the Pirate World, all performing grandly.

SD Gundam World Heroes is a new show that will begin streaming on Thursday, April 8th, starting 7 PM on GUNDAM.INFO. Please check out the video and look forward to the anime.

Streaming/Broadcast Info for SD Gundam World Heroes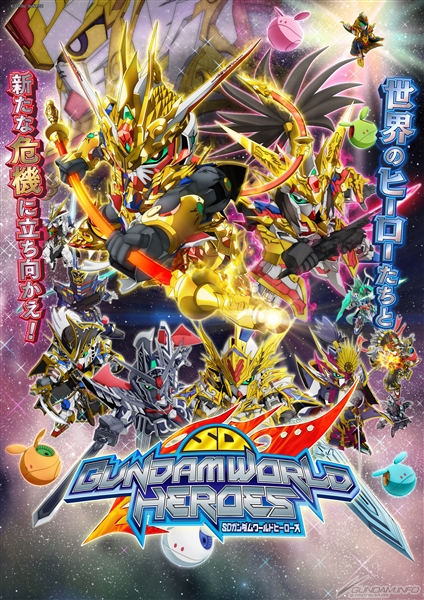 [OPENING THEME]
TrySail "TagatameniAiwanaru"

■LYRICS:
Risa Kousaka
■COMPOSITION/ARRANGEMENT
Tomoya Kawasaki (SACRA MUSIC)

[ENDING THEME]
Skypeace "To You, Who Have Lived Until Today"

■LYRICS
Skypeace
■COMPOSITION
Skypeace,Taku Miyagawa
■ARRANGEMENT
Taku Miyagawa
Sony Music Labels
Le date riferite ai prodotti e ai servizi elencati saranno programmate in Giappone.
La programmazione varia in base ai distretti. Si prega di controllare i dettagli sul nostro sito ufficiale o presso il negozio più vicino.
Abilita i cookie per visualizzare gli articoli raccomandati